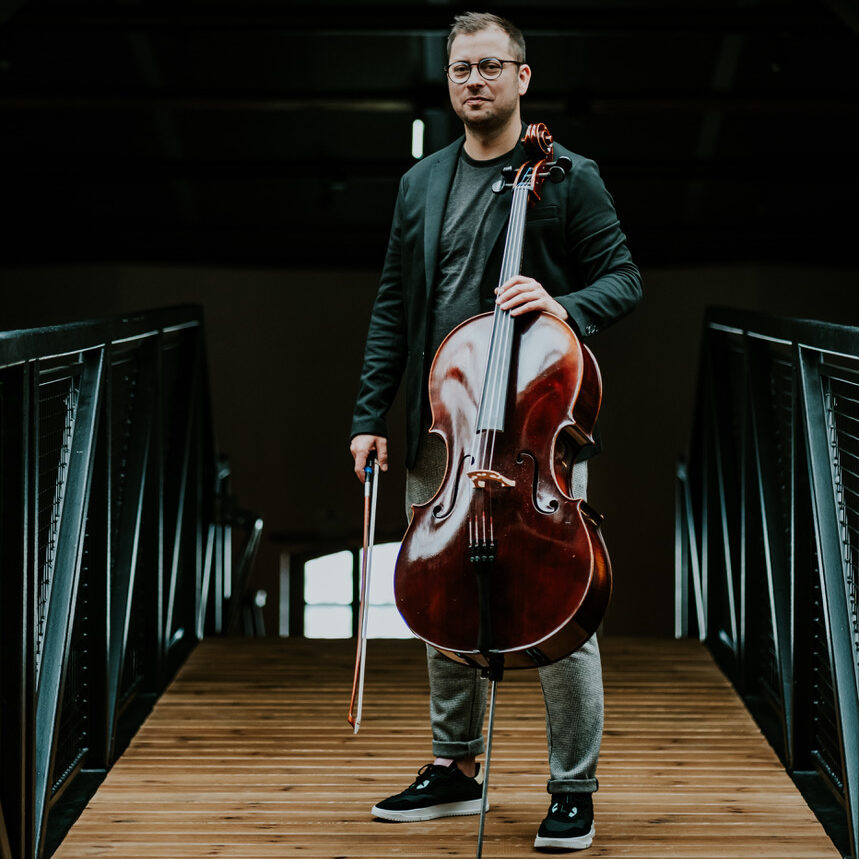 Filip Syska
Back to teaching staff
Filip Syska
Soloist and chamber musician. Born in 1987 in Poznań.
As a chamber player he is a winner of the 1st prize at St Martin's Chamber Music
Competition in London (2011) and also first prize in 19th International Chamber Music Competition held in Thessaloniki, Greece (2010). As a soloist he is also a prize winner of the International cello competition in Liezen, Austria (2nd and 3rd prize), winner of the national, young cellists competition in Bydgoszcz and prizewinner of international cello competition in Kosice, Slovakia.
Filip Syska studied with Andrzej Bauer and Bartosz Koziak class and he graduated from the Feliks Nowowiejski Academy of Music in Bydgoszcz. He also holds a doctorate degree in music since 2017. He was a principal cellist of the Polish Sinfonia Iuventus Orchestra in Warsaw. Since 2018 he was a soloist of the Ignacy Jan Paderewski Pomeranian Philharmonic in Bydgoszcz and he collaborate with cameral orchestra Capella Bydgostiensis in Bydgoszcz.
Participated in many master classes conducted by esteemed cellists such as S. Hönigberg, K. Michalik, P. Głombik, A.Orkisz, H. Suzuki, T. Strahl and in chamber music classes led by R. Pidoux (Trio Wanderer), M. Moś, J. Kaliszewska and E. Pobłocka as well. In 2011 he received Dartington International Summer School Financial Assistance Award for Master Class with Stephen Kovacevich and "Young Poland" Scolarship Programme of the Minister of Culture and National Heritage.
Filip Syska's music repertoire and his collaborations with modern composers demonstrates his commitment to enlarging the cello repertoire. He is a highly acclaimed recording artist. He has recorded for most prestigous polish record company CD ACCORD. In 2013 he made his debut CD with polish chamber contemporary music (Landscape of memories) with BMF Piano Trio.
Since 2009 he is also a member of cello octet The Warsaw CELLONET Group which often combines ancient and contemporary music into their concert programs. As a soloist in 2018 he performed Schostakovich Cello Concerto no.1 with Polish Sinfonia Iuventus Orchestra and Andrey Boreyko as a conductor.