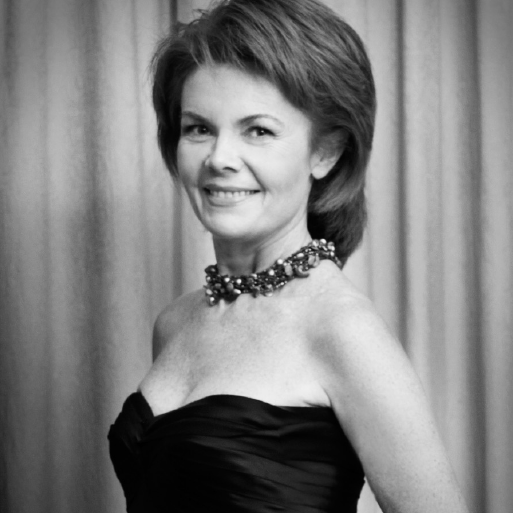 Jadwiga Kotnowska
Back to teaching staff
Jadwiga Kotnowska
Jadwiga Kotnowska. The eminent flute soloist, a laureate of top prizes in eight international flute contests, including the Queen Sofia Music Competition in Madrid, the Maria Canals Competition in Barcelona, the G.B. Viotti Competition in Vercelli, the V. Bucchi Competition in Rome, she also won a Gold Medal and a Grand Prix at the Festival in Bordeaux.
Apart of her studies at the F. Chopin Music Academy in Warsaw, she mastered her skills under Maestro Aurele Nicolet in Switzerland, Jean-Pierre Rampal and Alain Marion in France.
She gave concerts at such venues as the Berlin Philharmonic Hall, the Lincoln Center in NYC, the Tivoli Hall in Copenhagen, the Grieg Hall in Bergen (at the Bergen International Festival), the Palau de Musica in Barcelona, the Teatro Real in Madrid, the Purcell Room in London, De Doelen in Rotterdam, the Great Hall of the Moscow Conservatory, the Warsaw Philharmonic and at festivals, including the Bergen Festival-Grieg, the Kuhmo Chamber Music Festival (Finland), KLCC in Kuala Lumpur, The Warsaw Autumn, the Premiere Festival in Katowice, the Krzysztof Penderecki Festival in Kraków or the Mozart Festival in Warsaw.
In her native Poland she is usually the soloist of choice for premieres of flute concertos of contemporary composers such as Mikołaj Górecki (2005), Krzesimir Dębski (1998), Aleksander Szczetyński (1999), Maciej Małecki (2006), Dariusz Przybylski (2009), Piotr Wróbel (2008), Marta Ptaszyńska (2008), Darek Przybylski (2009), Jerzy Maksymiuk (2010), Pavel Klimahevsky (2013), Krzysztof Knittel (2013). These compositions were written especially for her. The artist performed these concertos with such orchestras as the National Radio Symphony Orchestra in Katowice during "Premieres Festival", the National Warsaw Philharmonic Orchestra and the Aukso Chamber
Orchestra led by Marek Moś.
She was the first Polish flutist to perform Henryk Mikołaj Górecki's flute concerto (with the
National Polish Radio Symphony Orchestra, the Warsaw Philharmonic, the Moscow Philharmonic) and the Krzysztof Penderecki`s flute concerto conducted by the composer. She also gave concerts with the Gulbenkian Orchestra in Lisbon under Claudio Schimone and with the Royal Philharmonic Orchestra of Flanders in Antwerp.
Jadwiga Kotnowska also participates in 'crossover' projects blending classical music and jazz, working together with acclaimed jazzmen such as Andrzej Jagodziński, Krzysztof Herdzin, Mike Richmond and Vitold Rek.
She has been recording for the radio in Spain, France, Switzerland, Holland, USA, and for the record labels: Polskie Nagrania, MDG, Quantum (Paris), Scotstown Music (Edynburgh), Tonpress, DUX.
The artist is a professor at the Feliks Nowowiejski Music Academy in Bydgoszcz (Poland), she has been giving master classes in the USA, Malaysia, Finland, Italy, France and at the Royal College of Music in London.