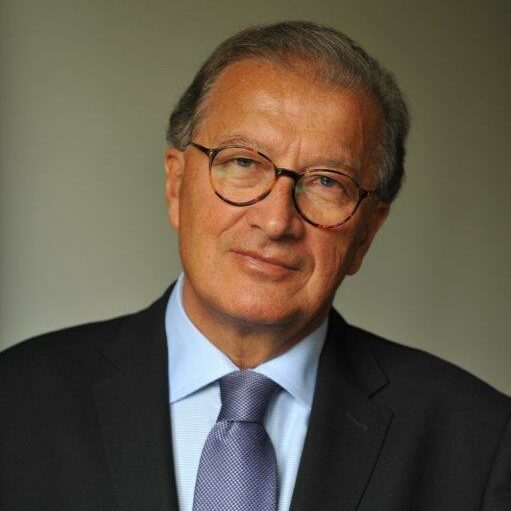 Stefan Wojtas
Back to teaching staff
Stefan Wojtas
He graduated with distinction from the Academy of Music in Cracow in the class of Professor Ludwik Stefański. 
During his studies he took part in the Piotr Tchaikovsky International Piano Competition in Moscow (1966) and he was twice a laureate of the National Piano Competition for Fryderyk Chopin Scholarships.
In 1969 he received an award at the International Piano Competition in Leeds. In the following years he gave numerous concerts in Poland and abroad. He has made recordings for the Polish Radio and has also appeared on TV playing works by Elsner, Beethoven, Chopin, Liszt, Paderewski, Szymanowski and others.
After graduation he devoted himself to teaching: initially at the Secondary Music School in Krakow (now the Władysław Żeleński Secondary Music School), and from 1983 also at the Krakow Academy of Music (until 2015). In 1991, as a result of a competition, he became the headmaster of the Władysław Żeleński Secondary Music School in Krakow and he still holds this position today. In the years 2014 – 2015 he also  led the piano class at the Feliks Nowowiejski Music Academy in Bydgoszcz. For many years he has acted as a juror in international and national competitions. He has given open piano lessons in many countries , including  Sweden, Colombia, Japan and Hong Kong, among others.
His pupils and students have won numerous prizes and awards at piano competitions in Poland and abroad. Already highly acclaimed pianists of the younger generation (Piotr Machnik, Piotr Kosiński, Marcin Koziak, Krzysztof Książek and Szymon Nehring) have come from under his tutelage.                                                                                                                                                                                                            For the DUX label, the pianist has recorded 3 CDs, including a piano recital (Scarlatti, Haydn, Schumann, Skriabin), works by Albeniz (Iberia, Navarra) and works by Chopin (2 Sonatas and Mazurkas). These records were  highly appraised by the critics.
For his activity he was honoured with the Golden Cross of Merit, Gloria Artis Gold Medal and many other awards and decorations, He is also a laureate of the annual Prize of the Minister of Culture and National Heritage 2016 in the field of Artistic Education.