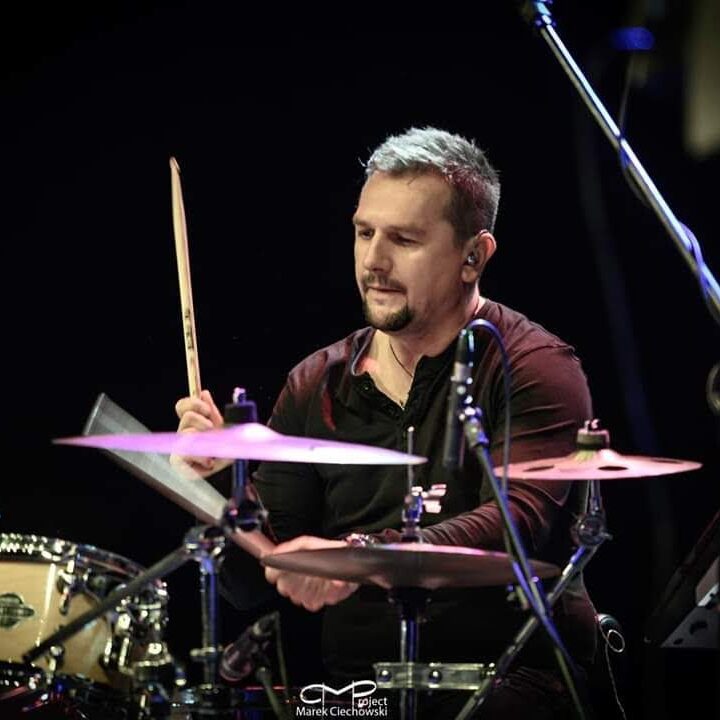 Waldemar Franczyk
Back to teaching staff
Waldemar Franczyk
Laureate of many awards incl. "Yamaha Foundation scholarship" (2001), 1st prize at the "Jazz Rock Festival" 2003 in Olsztyn, Grand Prix at the "Jazz Krokus Festival" (2005), Grand Prix "Jazz nad Odrą" (2006) and an individual award for the best instrumentalist.  Interest in popular music, combined with the experience and workshop of classical and contemporary music, allow him to navigate many musical genres.
Cooperates with: Bibobit, Marek Raduli, Marta Podulka, Rafał "Zwierzak" Zieliński., Zielona Góra Philharmonic, Toruń Symphony Orchestra, Sharp eleventh Big Band in Poznań, "Hrabi" cabaret, Teatr im.  W. Horzyca in Toruń, Teatr Nowy im.  T. Łomnickiego in Poznań, Musical Theater in Toruń.
Currently he is a percussion class lecturer at the Music Academy.  F. Nowowiejski in Bydgoszcz, a teacher at the Primary Music School in Chełmża and at the Music School Complex of Karol Szymanowski in Toruń at the Jazz Department.