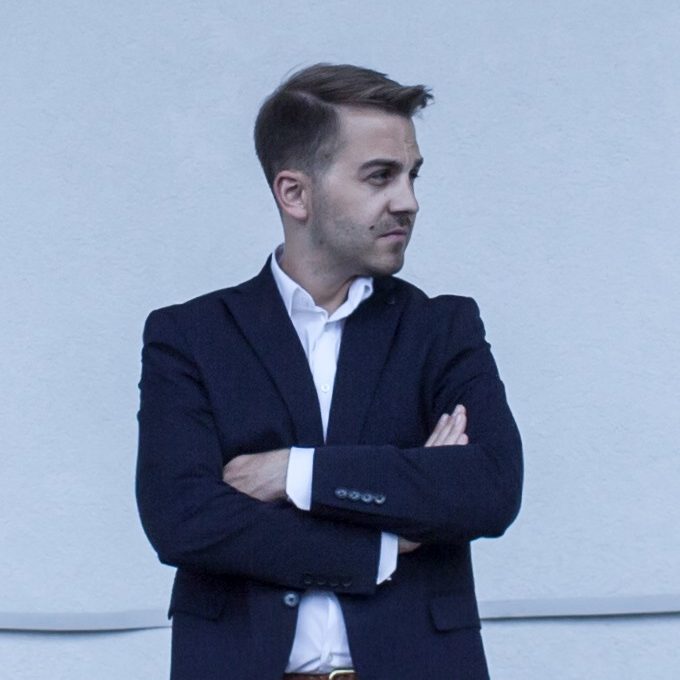 Adam Kośmieja
Back to teaching staff
Adam Kośmieja
Graduate of the Manhattan School of Music, piano student of Solomon Mikowsky (2011), awarded the Harold and Helen Schonberg Piano Scholarship (2007-2011), established in memory of the long-time leading music critic of The New York Times. Currently finishing his doctoral studies with Katarzyna Popowa-Zydroń and Jerzy Sulikowski at the F.Nowowiejski Academy of Music in Bydgoszcz, where he also teaches. Adam Kosmieja started playing piano at the age of six and for 13 years his only teacher remained prof.Ludmila Kasyanenko. He performs as a soloist in Europe, USA and Asia. In New York he performed at Carnegie Hall's Weill Recital Hall and the Yamaha Concert Artist's Hall. Outside of Poland and USA he played in Canada, Japan, China, France, Spain, England, Sweden, Finland, Italy, Romania and Czech Republic.
Mr.Kośmieja participated in piano master classes under Paul Badura-Skoda, Gary Graffman, Ivan Moravec, Andrei Gavrilov, Boris Berman, Mikhail Voskresensky, Lang Lang, Dina Yoffe and had supplementary sessions with Arie Vardi, Dmitri Bashkirov, Ewa Pobłocka, David Dubal. He took classes in composition with J. Mark Stambaugh, and his violin-clarinet-piano chamber trio coached under David Krakauer.
Mr. Kośmieja participated and gave concerts at many international piano festivals: International Festival of Contemporary Music "Warsaw Autumn", Beijing Modern Music Festival, Shenzhen International Music Festival "Belt and Road", Toronto International Electroacoustic Symposium, International Contemporary Music and Visual Arts Festival Mozg, Polish Piano Music Festival in Słupsk , Journess Polonaise a Toulouse in France, International Piano Festivals in Spain. His performance of Serocki's Pianophonie for piano, electronic sound transformation and orchestra (1978) at the Final Concert of 57th International Festival of Contemporary Music "Warsaw Autumn", with Warsaw National Symphony Orchestra under the baton of maestro Jacek Kaspszyk was an enormous success and a highlight of the entire festival.
He won the 1st Prize at the Mieczysław Münz Piano Competition in New York (2009), Chopin Piano Competition at Columbia University (2010) and Josef Suk International Piano Competition in Prague (2013). He received a semi-final award at the 3rd China Shenzhen International Piano Concerto Competition.
His repertoire and performing experience range from the Baroque up through contemporary music, including experimental music.
Adam Kośmieja collaborates with multiple accomplished artists. He forms a piano duo with the dynamic contemporary pianist Jenny Q Chai based both in Shanghai and New York. In Poland Mr.Kosmieja works with polish composer Stefan Weglowski focusing on minimal music with the use of live electronics. Other new music projects include 3xPiano (2009-2011), which combines the classical, jazz and electronic piano music, prepared in cooperation with American jazz pianist and 2014 Grammy Nominee – Christian Sands.
In 2016 Adam Kośmieja released his debut album Serocki – Complete works for solo piano (DUX).