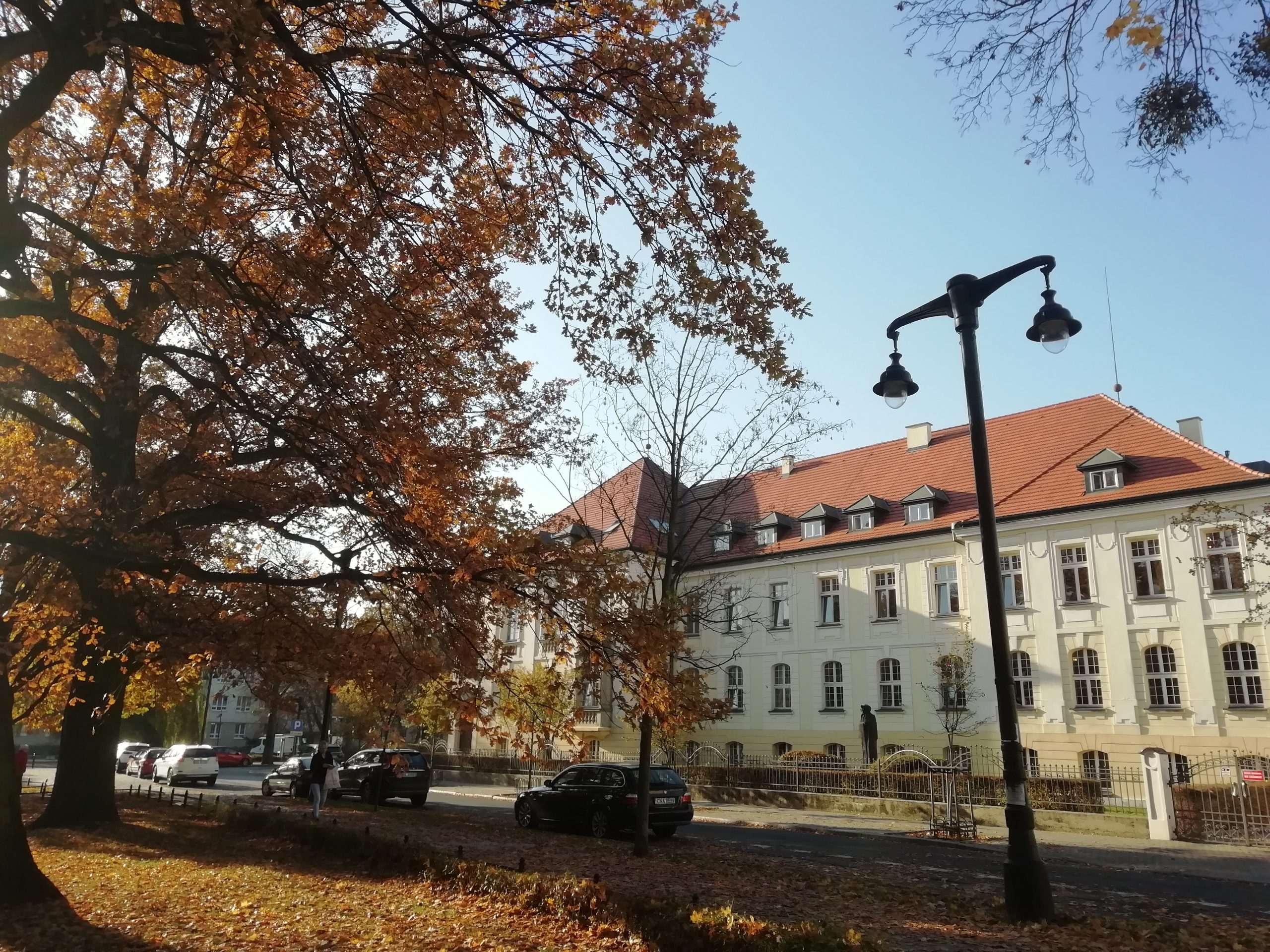 Introduction
The Feliks Nowowiejski Academy of Music in Bydgoszcz was established on 1st October, 1974, as a branch of the State Higher School of Music (SHSM) in Łódź. Its opening filled a gap on the map of centers for higher education in music in the triangle formed by Gdańsk, Warsaw and Poznań.
The School started supplying professionally educated musicians to various institutions in the Kujawy and Pomerania region (including the Pomeranian Philharmonic Hall, Opera Nova, a variety of orchestras and chamber music ensembles, as well as lower-tier music schools in Bydgoszcz, Toruń, Włocławek, Inowrocław, Grudziadz, Chełmno, and Chełmża). The demand created by these institutions in turn provided a stable setting for the School's dynamic development.
The Bydgoszcz Branch of SHSM in Łódź was emancipated into an independent institution in 1979. It then received the name of Feliks Nowowiejski, the great Polish composer. Originally, it was divided into two main departments (the Faculty of Instrumental Music and the Faculty of Music Education) but the following year two further ones were added – the Faculty of Composition and Music Theory, in addition to the Faculty of Vocal Music and Drama – for a total of four. It has been operating in this form ever since. In 1982 the School was renamed the Feliks Nowowiejski Academy of Music. Its scope of study programmes has been expanding steadily, to include many emerging trends and new artistic professions, which has enabled the Academy to become and active participant in shaping contemporary musical culture.
During its forty years of existence, the Academy's influence on culture has extended far beyond the region. Through international contacts, cooperation with recognized artists and educators, open workshops and seminars, concerts, research, and thanks to many prominent successes of its students and graduates in national and international competitions, the Academy has attained the rank of a major European center of artistic education. In testament to the Academy's prestige, year to year the interest among young people in pursuing music studies in Bydgoszcz has been increasing.
The Feliks Nowowiejski Academy of Music offers a wide range of programmes in which students may develop their artistic talents. It trains composers, instrumentalists, singers, cantors, symphonic conductors, choir masters, teachers, sound engineers, and music theorists. The teachers are comprehensively selected and highly specialized. The Academy is open to the latest trends in education. These features make it a fit place both for proponents of teaching methods based on twentieth-century traditions as well as for advocates of historically informed performance techniques and the use of reconstructed early music instruments. Former reservations of the academia against genres of music that were not traditionally taught have all but vanished. Nowadays, students may freely develop their talents also in jazz and popular music.
Modern thinking permeates tradition. Tradition opens itself to modern thinking.