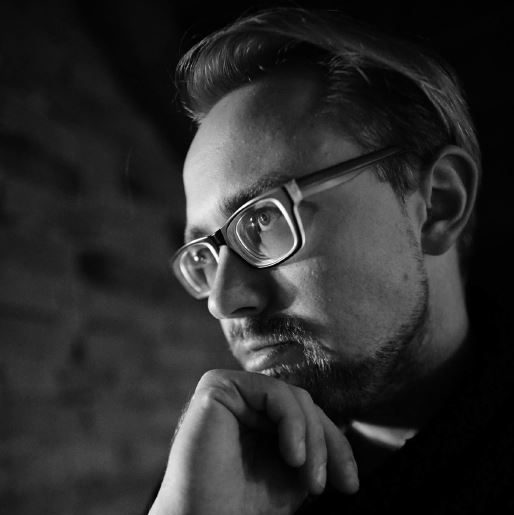 Adam Lemańczyk
Back to teaching staff
Adam Lemańczyk
Adam Lemańczyk – pianist, keyboardist. He was born in 1992 in Malbork. He began his musical education at the age of 7 at the Ignacy Jan Paderewski State Primary Music School in Malbork. Then he continued education at the Kazimierz Wiłkomirski State Secondary Music School in Elbląg, in the class of Kordian Góra, receiving his diploma in 2011. At the same year he has started to study at the Feliks Nowowiejski Academy of Music in Bydgoszcz, in the jazz piano class of Krzysztof Herdzin, which he graduated in 2016.
He was the founder of the jazz-rock group – Omnivore, with which he appeared at the European Musical Integrations in Żyrardów (individual prize), the FAMA Festival in Świnoujście (1st prize in the category of jazz music), the Krokus Jazz Festival, the Jazzblag Festival.
He collaborated with such artists and institutions as: Wojtek Pilichowski (PiBand, PIGMA), Grzegorz Hyży, Mietek Szcześniak, Paweł Steczkowski, Bartosz Chajdecki, Anna Karwan, Anna Dąbrowska, Justyna Steczkowska, Łukasz Zagrobelny, Grzech Piotrowski (World Orchestra Grzech Piotrowski, Saturday Night Live Poland), Sound'n Grace, SOFA, Fisz Emade Tworzywo, ElJazz Big Band, "Syrena" Theatre, Wilam Horzyca Theatre, "ROMA" Music Theatre ("5 Last Years", "Ale Musicale!"), Ignacy Jan Paderewski Pomeranian Philharmonic in Bydgoszcz, Polish Television ("Bitwa na Głosy", "Voice of Poland").
He is the author of own music and many arrangements of classical, jazz and popular music.
On a daily basis, he works as an instructor at the Academy of Music in Bydgoszcz at the Department of Conducting, Jazz and Music Education.