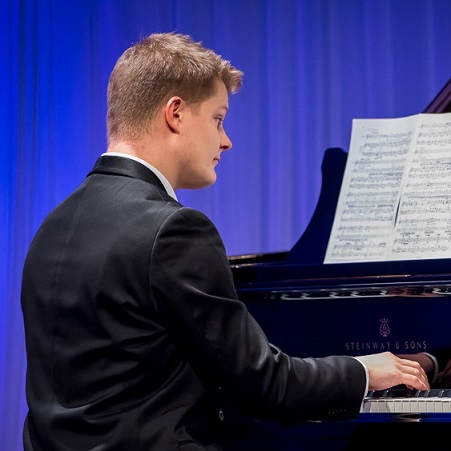 Adam Rogala
Back to teaching staff
Adam Rogala
Born in Łódź, Poland, Adam Rogala is a member of the Young Talents Development Programme (Opera Academy) of the Polish National Theater in Warsaw, where he is studying with Eytan Pessen, Izabella Kłosińska and Matthias Rexroth. He completed his MA studies at the Feliks Nowowiejski Academy of Music in Bydgoszcz under Prof. Małgorzata Furche-Jurczyk.
Adam Rogala has taken part in many piano courses conducted by Andrzej Jasiński, Mikhail Voskresensky, Alexei Orlovetsky, Kevin Kenner. He was a pianist of vocal master classes in Bydgoszcz, Lubostroń and Duszniki-Zdrój. Pianist accompanied many singers during competitions in Poland and abroad. He also participated in vocal courses and seminars led by Neil Schicoff, Ewa Podleś, Jerzy Marchwiński, Olga Pasiecznik, Anna Marchwińska, Rebecca Meitlis, Einar Røttingen, Hilde Haraldsen Sveen.
He is currently a teacher at his Alma Mater, working with the vocal faculty classes of Prof. Małgorzata Grela and Prof. Wiesław Bednarek.