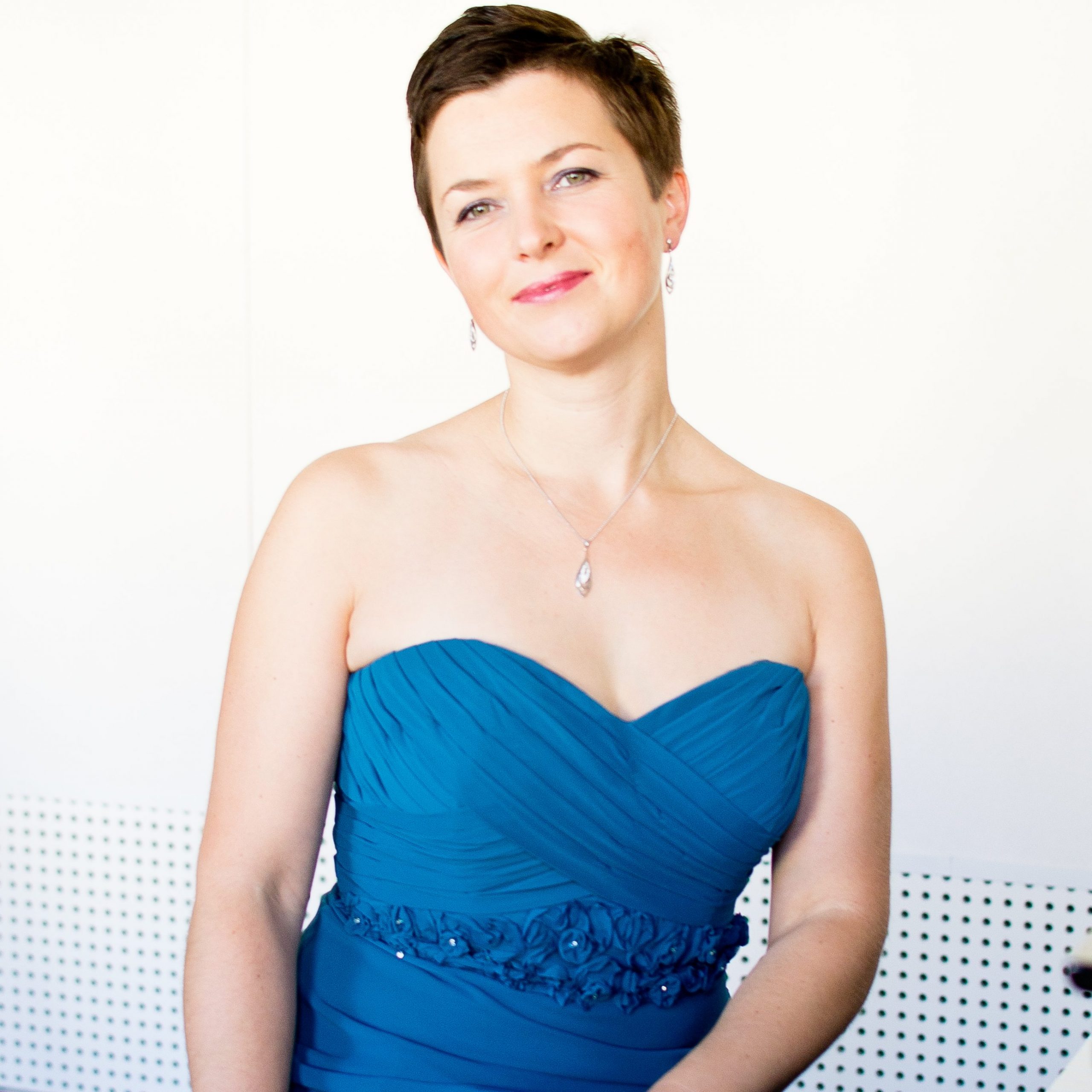 Agata Nowakowska-Gumiela
Back to teaching staff
Agata Nowakowska-Gumiela
Agata Nowakowska-Gumiela is a highly acclaimed Polish pianist and chamber musician whose professional educational career has been tightly connected with her alma mater, the Feliks Nowowiejski Academy of Music in Bydgoszcz, where she teaches piano and chamber music with piano. As a piano teacher she has also been collaborating with the Beijing-based Art Centre for Scholars since 2019.
Agata graduated from the Bydgoszcz Academy of Music with distinction, having been a student of the renowned pianist and piano competition juror, Prof. Katarzyna Popowa–Zydroń. She then perfected her skills at the University of Music and Performing Arts in Vienna, in Prof. Noel Flores's piano class. In 2011 she earned her doctoral degree.
She is the winner of a number of national and international piano competitions, such as the Franz Liszt National Competition in Wrocław (3rd Prize, 1997), the International Ignacy Jan Paderewski Piano Competition in Bydgoszcz (distinction, 1998), the International Piano Competition in the Spanish city of San Sebastian (2nd Prize, 2001), or the Leoš Janáček International Chamber Music Competition in Brno, in the Czech Republic (3rd Prize, 2003). She has been among recipients of scholarships awarded by such major cultural institutions as the Fryderyk Chopin Society of Warsaw (1994, 1995), the Herbert von Karajan Centre in Vienna (2002), or the Yehudi Menuhin 'Live Music Now' charity organization (2002-2003), and recently also by the Mayor of the City of Bydgoszcz (2019).
Agata has given concerts as a piano soloist at home and abroad (Austria, France, Germany, Italy, Russia, Chile). As a chamber musician she has worked with a number of new generation artists, specializing particularly in compositions for piano and cello. In 2019 she was invited to host the television studio broadcasting the 11th International Ignacy Jan Paderewski Piano Competition in Bydgoszcz.
For several years now Agata has been busy performing with her husband, Tomasz Gumiela, as a piano duo. Pianopticum is a personal project through which the pianists have been able to express their passion for chamber music, and which has also given them ample opportunity to seek new artistic dimensions, broadening their repertoire at the same time. They play unique compositions for piano four hands and original pieces for two pianos alongside a variety of transcriptions and arrangements. The artists have appeared live in many venues across Poland, performing in some prestigious festivals and concerts, such as the New Music Festival in Bydgoszcz or the Easter Festival in Toruń. They have also played abroad, commissioned by the Polish Library in Paris and the Polish Institute in Bratislava.