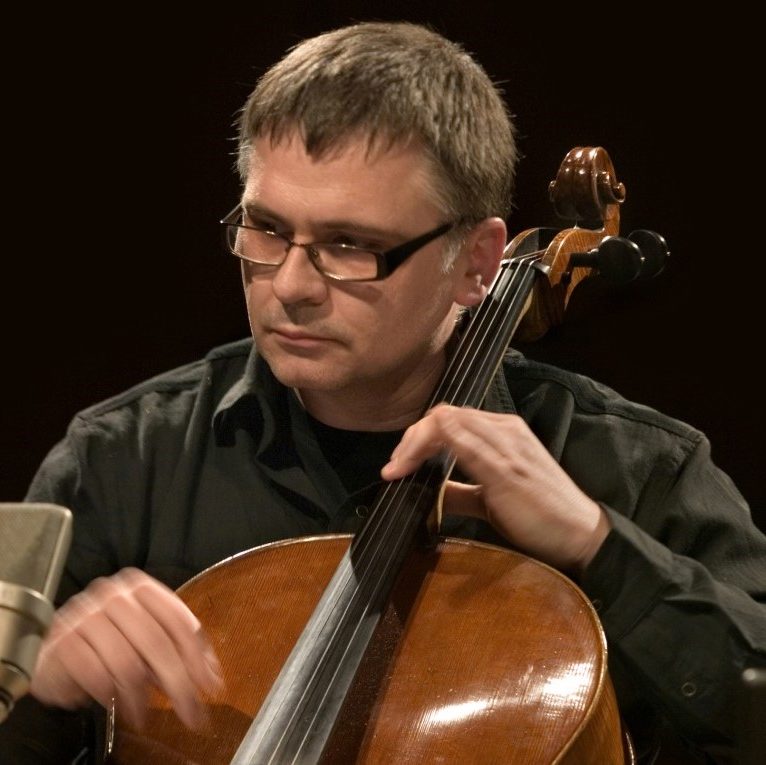 Andrzej Bauer
Back to teaching staff
Andrzej Bauer
Andrzej Bauer (full professor) studied cello with Kazimierz Michalik at the Academy of Music in Łódź, from which he graduated with distinction in 1984. In 1986–87, as an Austrian government scholarship awardee, he continued his cello studies under André Navarra at the Hochschule für Musik und Darstellende Kunst in Vienna. In 1989–90, having received the Witold Lutosławski Scholarship, he perfected his cello playing skills with William Pleeth in London. He later also participated in a number of masterclasses, such as those taught by Miloš Sadlo or Daniel Szafran.
He is the winner of such music competitions as the National Dezyderiusz Danczowski Cello Competition in Poznań (1st Prize, 1983), the Prague Spring International Music Competition (3rd Prize, 1989), the ARD International Music Competition in Munich (1st Prize, 1992). In 1989 he received an award from the European Parliament and European Council. He has performed at many international music festivals, including those in Warsaw (the Warsaw Autumn Festival, 1991 and 1997), San Juan (Puerto Rico), Paris (France), and Louisville (USA).
Andrzej boasts a wide repertoire ranging from baroque to contemporary music, including pieces written specially for him. He has performed in Holland, France, Germany, Japan and the United States, with such symphony orchestras as the Munich Philharmonics, the RAI Naples Symphony Orchestra, the Strasbourg Philharmonic Orchestra, the Stuttgart Radio Symphony Orchestra, or the Berlin Radio Symphony Orchestra. He has appeared in concert as a soloist with most Polish symphony and chamber orchestras. He has also been invited to go on European tours with the Warsaw Philharmonic Orchestra and the Sinfonia Varsovia Orchestra. He has recorded music for a number radio and television stations in Poland and abroad (Polish Radio, BBC, ORTF, Norddeutscher Rundfunk, Südwestfunk, and Bayerischer Rundfunk). His first CD album, recorded for Koch/Schwann, featuring works by Franz Schubert, Johannes Brahms and Robert Schumann, won the quarterly German Record Critics' Award. His subsequent CDs present works by Dmitri Shostakovich, Sergei Prokofiev and Igor Stravinsky (Koch), Constantin Regamey's Lila: Concerto for Violin, Cello and Small Orchestra (Swiss Radio International), Witold Lutosławski's Cello Concerto (Naxos) and Johann Sebastian Bach's six solo cello suites (CD Accord). In addition, he is the founder and artistic director of the Warsaw-based Cellonet Group.
Since October 2008 he has taught his own cello class in the Faculty of Instrumental Music at the Feliks Nowowiejski Academy of Music in Bydgoszcz. In December 2014 he was awarded the degree of full professor in the field of musical art.