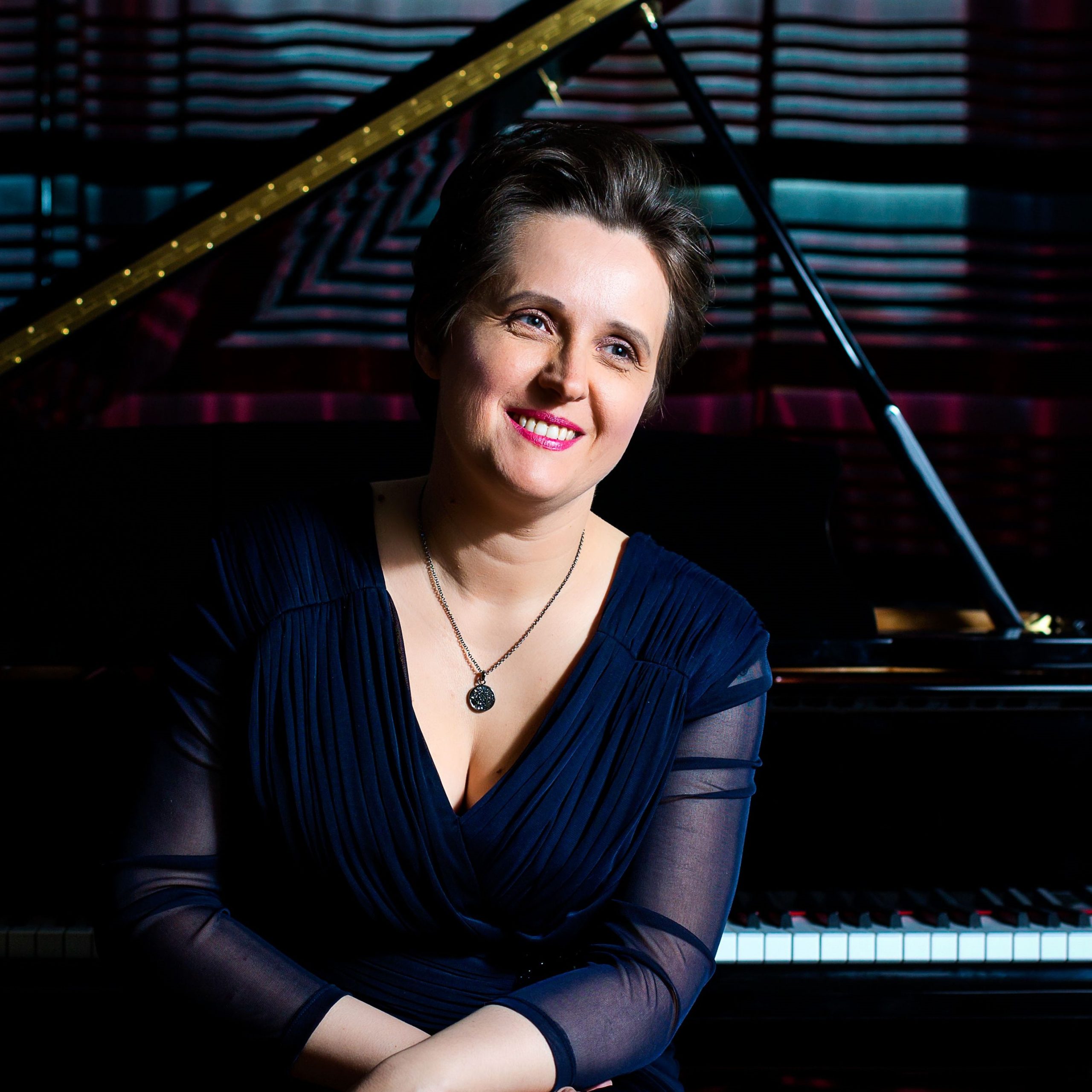 Anna Stempin-Jasnowska
Back to teaching staff
Anna Stempin-Jasnowska
Anna Stempin-Jasnowska – pianist, habilitated doctor of the arts, associate professor at the Music Academy in Bydgoszcz.
She took piano studies in prof. Tatiana Shebanova's grand piano class at the Music Acade-my in Bydgoszcz and graduated in 1996. She earned her post-graduate degree in the piano master class of prof. Eugen Indjic in Paris on a French government scholarship. She participated in master piano courses under Wiktor Mierżanow, Lee Kum Sing, Tatiana Shebanova and Eugen Indjic.
Anna Stempin-Jasnowska is a laureate of nationwide and international piano competitions: F. Chopin Association in Warsaw (1991, 1992, 1994, first and second prize), Yamaha Music Foundation of Europe (1993, 1st prize), 3rd K. Szymanowski International Piano Competition in Łódź (1992, 3rd prize) and the 1st National Competition of Chamber Music in Zakopane (1998). Twice she won the scholarship of the Ministry of Culture and Arts (1993/94, 1994/95).
She performs in Poland and abroad as a soloist and chamber musician. Her extensive reper-toire stretches from the Baroque era to the present day. She plays contemporary music with great passion. In addition to her solo and symphonic works, her repertoire includes mostly works written for two pianos, both with and without orchestra and for cello and piano. She has her share in world premieres of Polish contemporary music (A. Brejza, F. Woźniak), the world premiere of Die Bien Bach's Die Kunst der Fuge (2005) and phonographic world prem-ieres of Paweł Mykietyn's works (Epifora and Concert for piano and orchestra, disc "Mykietyn My Piano" CD Accord ACD 194). She has performed in Italy, Germany, the Czech Republic, France, Switzerland and Ukraine. By an invitation from the UN, she appeared in Lebanon. She has also recorded for the Polish Radio.
Anna Stempin-Jasnowska is also involved in pedagogic work. Currently, she conducts piano classes at the Music Academy in Bydgoszcz and in Warsaw music schools. Among her stu-dents are many laureates of nationwide and international piano competitions. She also con-ducts international and national courses for young pianists. In her pedagogical work she draws on the experience of eminent Polish pedagogues, cooperating with prof. prof. T. Shebanova (as her student and assistant), as well as with J. Drzewiecki, J. Sulikowski, E. Pobłocka, K. Popowa-Zydroń and J. Godziszewski.
She is also known for her organizational skills. In 1994-97, she was the initiator and Artistic Director of the Student Piano Festival "Forte-Piano", whose name is currently assigned to her piano duet "Forte Piano Duo" (in which she plays with pianist Małgorzata Furche-Jurczyk). She is also a co-organizer of the "Feurich-Virtuoz" International Piano Competition in Lviv. Since 2012 she has been cooperating permanently with a cellist from Lviv, Taras Mencinski, with whom she forms the Barvinsky Duo. The duet promotes Polish music in Ukraine (especially Fryderyk Chopin's), and the music of Ukrainian composers in Poland (with particular emphasis on the works of Wasyl Barvinsky). She is the co-author of the Polish-Ukrainian artistic project "On the Way to Europe" inaugurated at the Ivano-Frankovsk (Stanislaviv) Philharmonic in Ukraine in 2013.