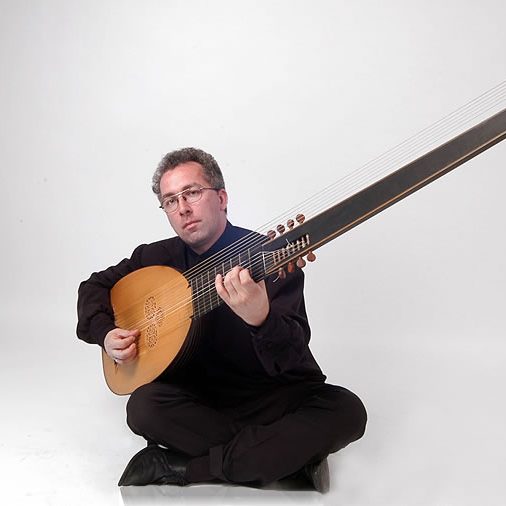 Anton Birula
Back to teaching staff
Anton Birula
Anton Birula (M.Mus.) studied lute with Toyohiko Satoh at the Royal Conservatoire in the Hague and with Konrad Junghaenel at the Hochschule fur Musik in Cologne.
With his main focus being on solo literature for the Baroque lute Anton Birula has performed numerous recitals featuring music by Johann Sebastian Bach, Silvius Leopold Weiss and 17th-century French lutenists. He has also had special interest in transcriptions for the Baroque lute of J.S. Bach's solo cello and violin pieces.
As a theorbo player he has performed a great number of chamber and orchestra works with numerous ensembles specializing in the music of 17th-century Italian and English composers. His fascination with French viola da gamba literature led Anton into collaboration with the Russian viola da gamba player Victor Sobolenko, with whom in 2001 he recorded an album containing Marin Marais' works for solo viola da gamba, the theorbo acting as the only accompanying basso continuo instrument.
Anton has co-worked with such outstanding soloists as Władysław Kłosiewicz, Nigel Kennedy, Emma Kirkby, Marek Toporowski, or Olga Pasiecznik. His long cooperation with the Warsaw Chamber Opera has given him opportunity to participate in staging all Claudio Monteverdi's works as well as other operas (Pieri, Caccini, Landi, Scarlatti).