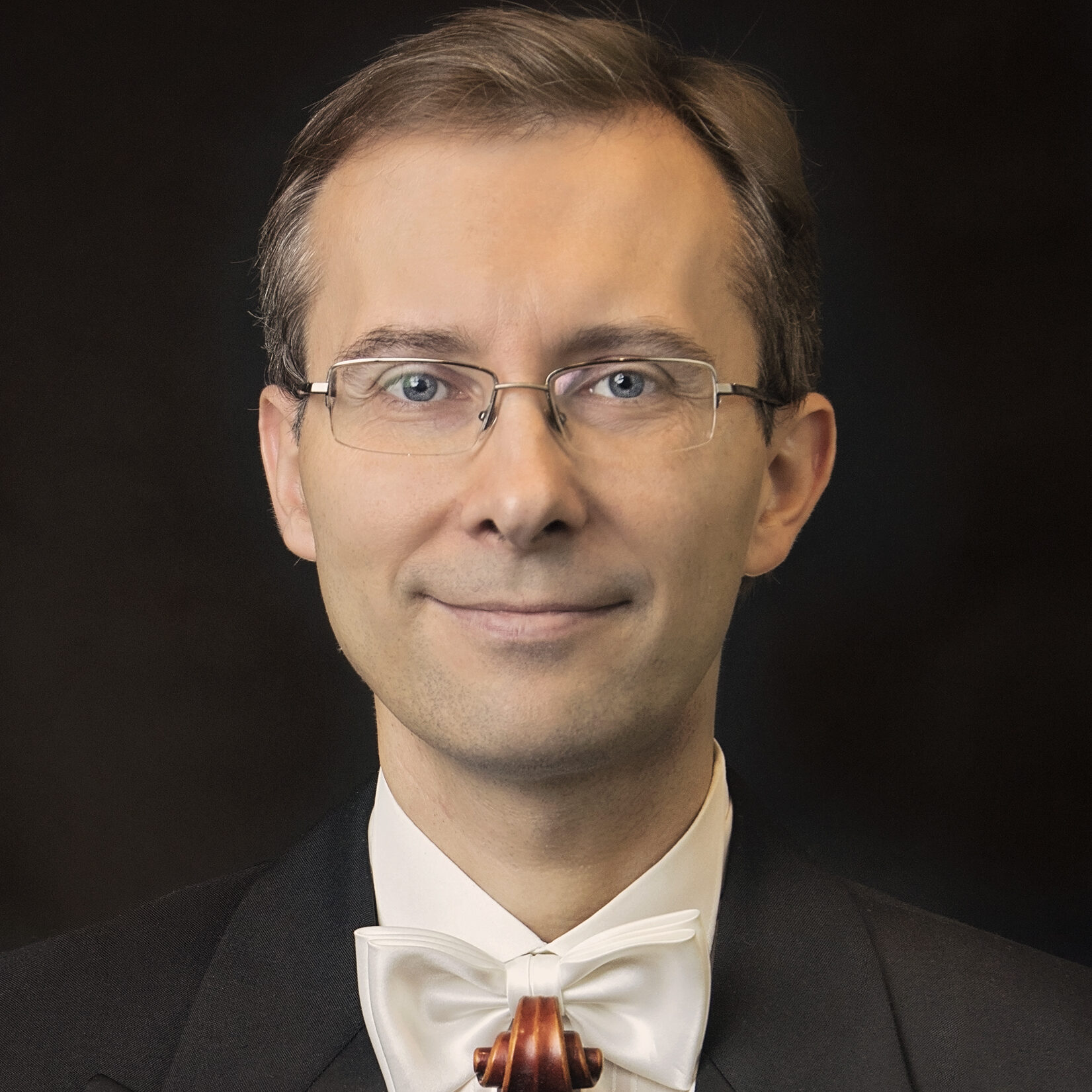 Bolesław Siarkiewicz
Back to teaching staff
Bolesław Siarkiewicz
Bolesław Siarkiewicz (associate professor) graduated with distinction from the Feliks Nowowiejski Academy of Music in Bydgoszcz, where he had studied in Jadwiga Kaliszewska's violin class. He later honed his musical skills by participating in a number of masterclasses, such as those in violin music interpretation taught by Jadwiga Kaliszewska, Roman Lasocki or Charles Treger. He was granted the Minister of Culture and Art scholarship and also received an award of distinction for his artistic and pedagogical activities from the Head of the Kujawsko-Pomorskie Province Council. In 2006 he obtained his doctoral degree in the field of musical arts.
Bolesław is busy performing both solo as well as with chamber ensembles. He has worked with such well-known conductors as Zygmunt Rychert, Tomasz Bugaj, Jacek Rogala, Mirosław Jacek Błaszczyk, or Jan Wincenty Hawel. He has also performed with such outstanding musicians as Jadwiga Kaliszewska, Iwona Hossa, Joanna Czapińska-Wróblewska, Rafał Kwiatkowski, Marcin Sikorski, Piotr Kępiński, or Lech Bałaban. In 2006, as the principal violin of the Akademos Quartet, he made his debut in the United States, where, while on tour, he had the opportunity of performing at some of the most prestigious concert halls. His artistic performance has received great critical acclaim. He has a vast repertoire ranging from baroque to 21st-century music.
He is presently an associate professor in the Faculty of Instrumental Music at his alma mater. He is also a successful teacher of violin at the Artur Rubinstein State Music Schools in Bydgoszcz. Additionally, he regularly gives lectures and classes as part of the Summer Music Workshops in Mława, and acts as a teaching consultant for many music schools. He has sat on juries for a number of violin competitions.