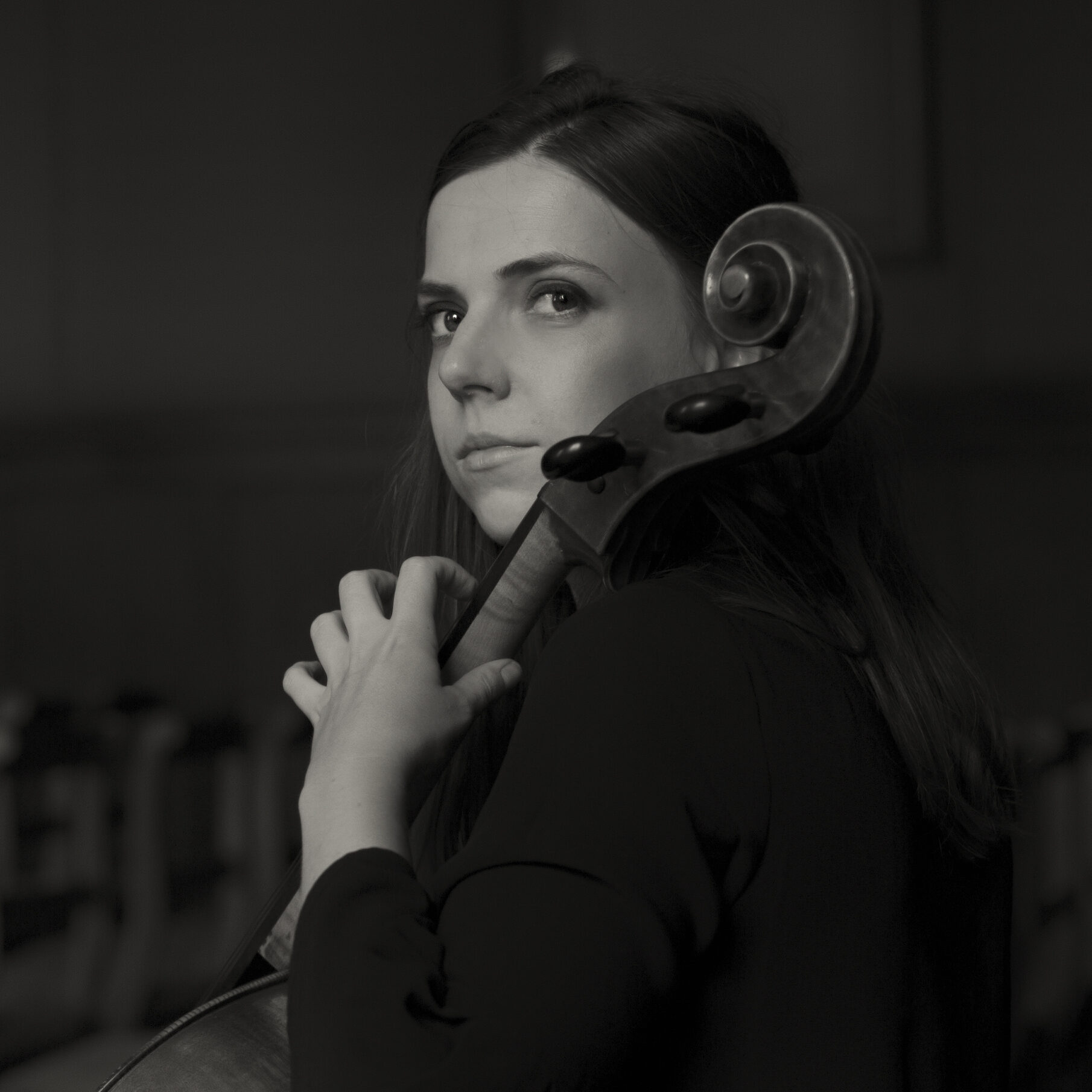 Cecylia Stanecka
Back to teaching staff
Cecylia Stanecka
Polish cellist, chamber musician, orchestra soloist and academic teacher. Her repertoir ranges from Renaissance Music to Contemporary Music. She is also Jazz enthusiast.
She has performed across whole Europe. These include the Zürcher Hochschule der Künste, the Hochschule der Künste Bern, the University of Music Franz Liszt in Weimar, the Column Hall of the Union in Moscow, the National Philharmonic, the Grand Theater – National Opera, New Theater in Warsaw, Krzysztof Penderecki's European Center for Music, and the Zielona Góra Philharmonic. She received a number of prizes and distinctions during international and national competitions. She is the laureate of the International Cello Competition in Liezen, Andreas Stein Wettbewerb in Augsburg, the National Cello Competition in Warsaw, the 1st   Luigi Boccherini Cello Competition  in Zamość. 
Cecylia Stanecka is a member of the Raffa Quartet. With musicians from this string quartet she performs at significant polish festivals. She collaborates with the Sinfonia Varsovia Orchestra, the Baltic Youth Philharmony, the European Philharmony, the Open Mind Orchestra, the Jungen Münchner Philharmonie and Baltic Neopolis Orchestra. In 2014, she began working with the Opera Nova Orchestra in Bydgoszcz as a soloist musician, and since 2019 she was principal cellist of the Toruń Symphony Orchestra. Currently she is a member of the Ignacy Jan Paderewski Pomeranian Philharmonic in Bydgoszcz.
The constant desire to broaden her horizons resulted in completing the Postgraduate Management Studies for Artists, Artists and Culture Animators at the University of Warsaw. Cecylia Stanecka graduated from the Fryderyk Chopin University of Music in Warsaw, Leopold Mozart Zentrum at Universität Augsburg and Hochschule der Künste Bern, educated under the direction of prominent professors of cello – Tomasz Strahl, Julius Berger, Louise Hopkins, Brian Franklin (viola da gamba), Renata Marzec. Since 2019, she holds a doctor degree in music at the Feliks Nowowiejski Academy of Music in Bydgoszcz, where she lectures.
Cecylia Stanecka is currently also a student in the viola da gamba class of Christian Zincke  at the Feliks Nowowiejski Academy of Music in Bydgoszcz.