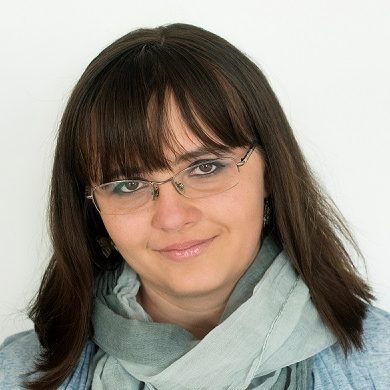 Dorota Nowocień
Back to teaching staff
Dorota Nowocień
Dorota Nowocień was born on March 29, 1985 in Radom, Poland. In 2006 she began studying art at the F. Chopin Academy of Music in Warsaw (now the Chopin University of Music) simultaneously in two departments: music education (the choral conducting class of D. Zimnicki), sound production (the "film profile" class by Prof. M. Lewandowska and Prof. M. Żarnecki) in addition to the "music profile" class (by Prof. A. Lupa). She graduated in 2011 with a Master's Thesis on "Digital archiving of data" (supervised by Prof. Z. Kulka of the Warsaw University of Technology), receiving a Master of Arts degree in film and television sound production with highest honours.
After graduation Dorota worked with WFDiF Film Studio in Warsaw, where in 2007 – 2012 she dealt with recording the ADR's of leading Polish film productions (including "Katyn", "Dark House", "Rosebutt", "Snow White and Russian Red") and re-recordings to Dolby Digital (including "Mallgirls – The Movie" and "General Nil"). In 2011-2013 she worked as sound restoration supervisor for the Polish-American company Soundplace Ltd. Her professional expertise focuses as well on a spectrographic analysis of sound and the possibilities of its lossless alterations.
Dorota has worked with the best Polish film directors (A. Wajda, J. Bromski, J. Machulski, M. Koterski) as well as with a talented group of up-and-coming directors. She has created layers of sound for the most successful polis sound supervisors, including N. Wolk-Łaniewski, J. Napieralska, M. Wronko and J. Hamela.
In terms of recorded music she has been mainly involved in the folk scene in 2007-2010, recording several CDs (including the "Talking Gourd" and "Balkan Sevdah") and a number of demos presented at competitions, auditions, festivals and on radio airplay.
She was a finalist of the 3rd edition of the "Soundtrack Cologne" competition in 2006 (along with composer P. Tabakiernik) and won third prize in the recording competition organized by the Audio Engineering Society in 2008 (along with the sound engineer W. Lubertowicz). In 2012, together with the "Soundplace" company, she received the Polish Film Institute Award in the "Restoration work of Polish cinema" category.
Dorota is a member of the Motion Pictures Sound Editor, the Audio Engineering Society, the Association of Polish Filmmakers and the Audiovisual Producers' Association. She has her own studio based on the Pro Tools HD Native system with 5.1 sound speakers made up of Dynaudio AIR monitors.
Since 2015 she works at Felix Nowowiejski Music Academy in Bydgoszcz, Poland on Sound Engineering Department.
In 2016 she was a member of the jury in the "Kameralne Lato" main film competition. Since 2016 she is also in the organization crew.
She currently lives with her family in Radom, Poland. In her spare time she is interested in accounting (a member of the Association of Accountants in Poland with a third degree in the subject) and aquariums.