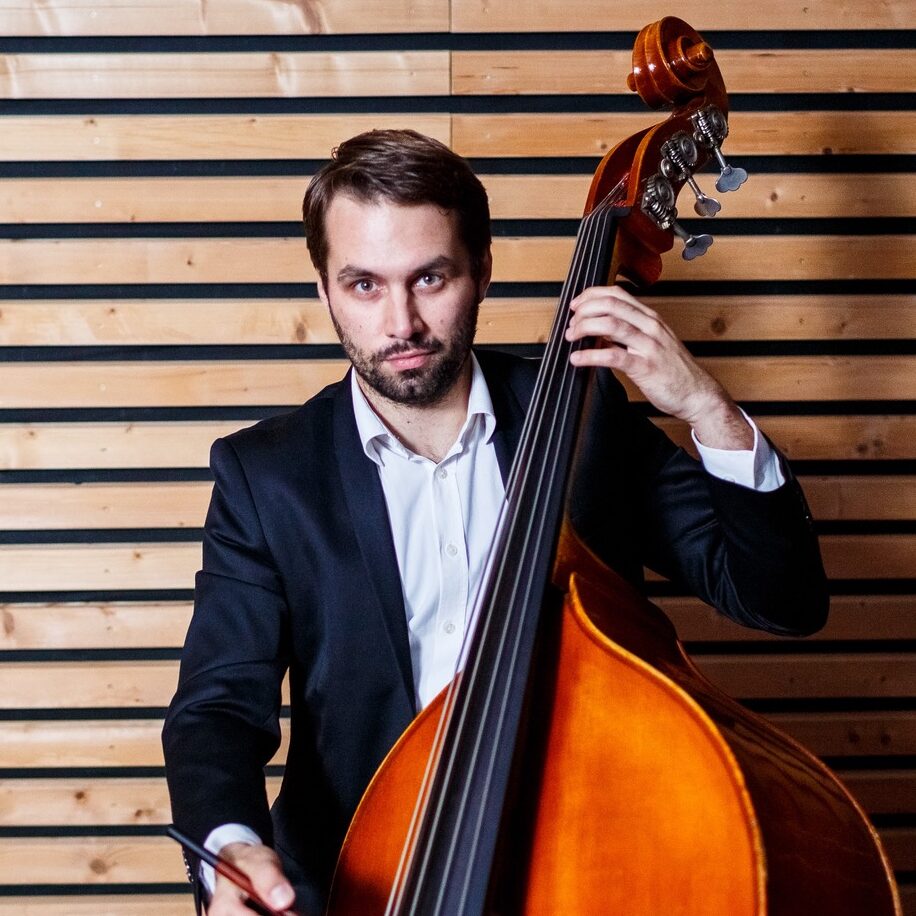 Jacek Kujawski
Back to teaching staff
Jacek Kujawski
He began his music education at the age of 16. Jacek attended the Czeslaw Niemen State Secondary Music School in Wloclawek, where learnt the rudiments of double bass playing. He studied the doublebass at the Feliks Nowowiejski Academy of Music in Bydgoszcz, in the Faculty of Instrumental Music. He graduated from the Academy with the degree of Master of Music, in 2015. Also, in the same time, he graduated the Faculty of Composition, Music Theory and Sound Engineering with the degree Bachelor of Music, in the same Academy.
His repertoire includes vocal and instrumental compositions, chamber and symphonic works. His compositions were performed in Poland as well as abroad, in countries such as Lithuana, Ukraine and Bulgary. Jacek Kujawski is the winner of second price in the National Composition Competition for choral passion songs, in Bydgoszcz (2010).
He worked with the Pomeranian Philharmonic Orchestra, Capella Bydgostiensis Chamber Orchestra, Polish Chamber Orchestra in Sopot, Sinfonia Baltica in Slupsk, Capella Bydgostiensis Chamber Orchestra, the Symphony Orchestra of the Feliks Nowowiejski Warmia and Mazury Philharmonic, Gorzow Philharmonic Orchestra, as double bassist. He is also a member of string quintet Giovane Ensemble, with which he played his own compositions.
Jacek Kujawski is a member of the Koszalin Philharmonic Orchestra, as a double bassist. He also teaches at the Feliks Nowowiejski Academy of Music in Bydgoszcz and the Primary Music School in Kolobrzeg.