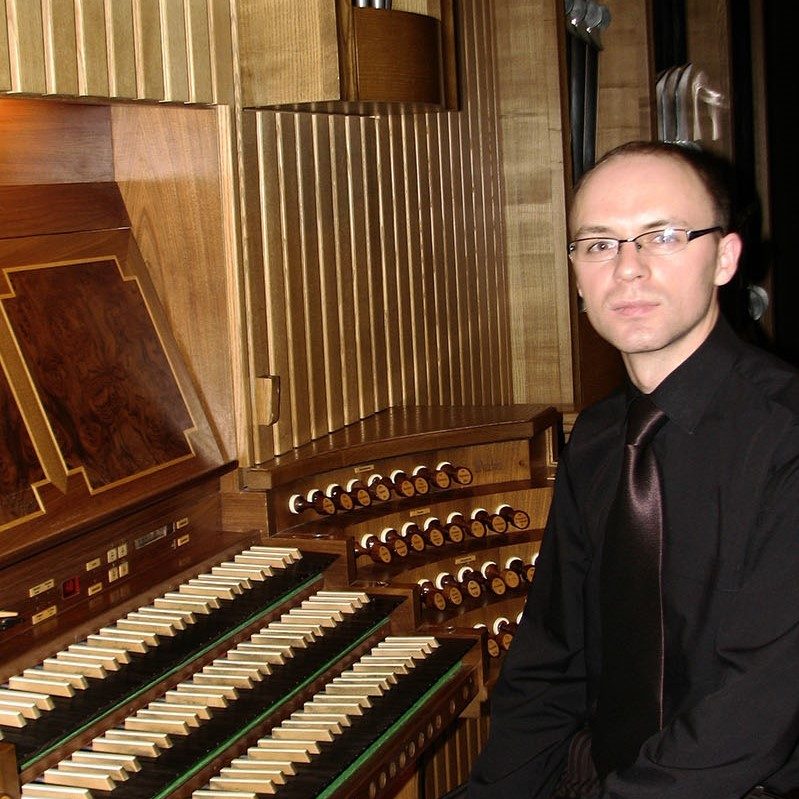 Jakub Kwintal
Back to teaching staff
Jakub Kwintal
Jakub Kwintal – organist, culture & artists manager, cantor, teacher, doctor of musical arts.
He received his master degree at Feliks Nowowiejski Academy of Music in Bydgoszcz in the organ class of Prof. Piotr Grajter and Prof. Radosław Marzec (2002-2007). There, in 2013, he received a doctorate.
In 2014-2015 he privately studied organ improvisation with Naji Hakim in Paris. He has participated in numerous courses of organ interpretation with such masters as John Butt, Julia Brown, Olivier Latry, Guy Bovet, as well as in courses of liturgical music (among others in Norwegian Academy of Music in Oslo).
He completed postgraduate studies for Culture Managers at the Warsaw School of Economics (2017).
Jakub Kwintal released three CDs with solo and chamber music (2011: French music for organ solo and organ&oboe; 2016: 24 Chorale Preludes Op. 123 by F.W. Markull; 2017: French sacred duets for organ and harp, soprano, trumpet, violin, cello, flute and for organ duo). He also took part in several other recording projects (2016, 2017, 2018).
Since 2007 he is a lecturer at Feliks Nowowiejski Academy of Music. He was the founder and singer (baritone) of the quartet Fioritura Vocal Ensemble. From 2000 to 2008 he served as an organist at several churches in Radom and Bydgoszcz where he also conducted the choirs. In 2011 he became a cantor (organist and choirmaster) at the Lutheran Church in Bydgoszcz. Moreover, he has played in a few early music ensembles, i.a. Illo Tempore (Bydgoszcz).
He is co-founder and vice president of the Evangelical Society for Culture and Education in Bydgoszcz. At present, he is the organizer of two music festivals: "Music in the Church of the Saviour", and the "Ecumenical Easter Song Festival". In 2007-2011 he was the founder and director of the "Radom Organ Evenings Festival".
Jakub Kwintal was a member of the American Guild of Organists – European Chapter (2014-2017).