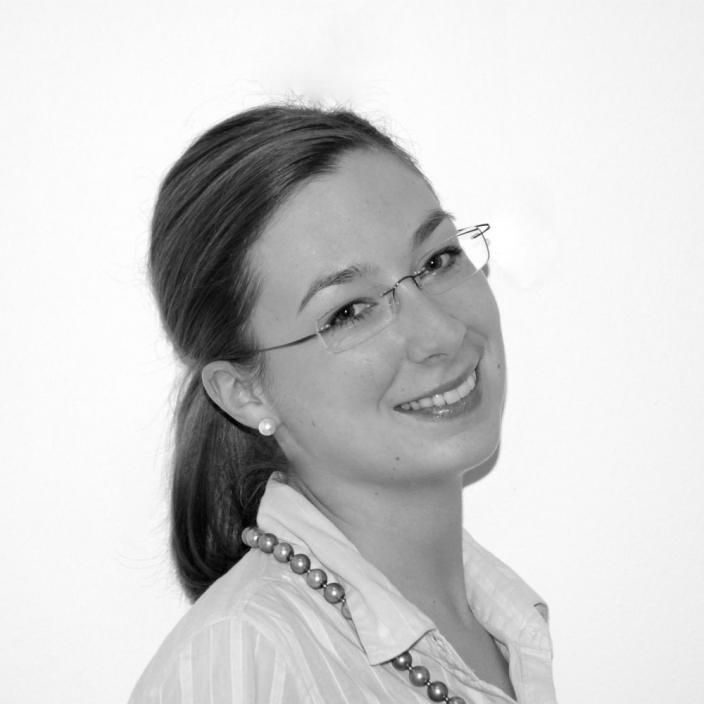 Joanna Maluga
Back to teaching staff
Joanna Maluga
Joanna Maluga – choir master, lecturer at The Feliks Nowowiejski Academy of Music in Bydgoszcz and the Fryderyk Chopin University of Music in Warsaw. In 2013 she was awarded with Doctor of Musical Arts degree in the field of conducting. She graduated with honours Choir Conducting at the Fryderyk Chopin University of Music in prof. Bogdan Gola class. She continued studying conducting at the Liszt Ferenc Music Academy in Budapest at Kodály Institute. She finished Postgraduate Voice Production and Training Programme at the Music Academy in Bydgoszcz as well as the Feliks Nowowiejski Academy of Music in Bydgoszcz oraz Carl Orff Postgraduate Music Education Programme at the Fryderyk Chopin University of Music. She perfected her conducting skills during master courses of: prof. Peter Erdei (Hungary), prof. Ragnar Rasmussen (Norway), prof. Johannes Prinz (Austria), prof. Benedykt Błoński, prof. Ryszard Handke, prof. Marcin Tomczak. She received scholarships of Balassi Institute, International Kodály Society, Hungarian Scholarship Board and twice of the Foundation for the Kodály Institute. Together with ensembles she leads, she received many prestigious awards at the most important choral competitions in the country. She performed many premieres of contemporary choir music. As a conductor she worked with Chamber Choir Vox animae (Croatia), APZ Tone Tomšič Univerze v Ljubljan (Slovenia), Coro da Camera di Varese (Italy), Mixed Choir of the Liszt Ferenc Music Academy (Hungary), Mixed Choir of Zoltán Kodály Institute (Hungrady), Vox Gaudii Choir and Children Choir of the Holy Trinity Lutheran Church in Warsaw. Founder and conductor of VRC Choir. Vice-chair and co-founder of the 'Varsoviae Regii Cantores' association. Conductor of the Chamber Choir of Warsaw University of Life Sciences. She is involved in an ongoing collaboration with Hungarian Institute of Culture in the field of promoting Zoltán Kodály concepts of music pedagogy.
VRC Choir has been known from concerts and events that combine music, theatre, performance, literature and poetry. It was founded in 2009 by its present conductor Joanna Maluga.
VRC premiered many comissions from Miłosz Bembinow (Lux Aeterna), Eunho Chang (Grafitti), Aleksandra Gryka (Piekło Nasze; |H_He|), Andrzej Karałow (Kołysanka skamandrycka), Jan Krutul (Kołysanka na ciemną noc), Adam Sławiński (Chmurka się uniża), Piotr Tabakiernik (monachomachia; Xopancuicatl), Artur Słotwiński (Księżycowy spacer), Kamil Staszowski (Msza Człowieka Współczesnego), Ignacy Zalewski (Stojąc z daleka; Missa sine nomine, Stabat Mater).
The choir has taken part in the International Festival of Contemporary Music Warsaw Autumn, Festival of Traditional and Avant-garde music CODES in Lublin, Festival Nowe Epifanie in Warsaw. The co-operation with the state cultural organisations include, Adam Mickiewicz Institute, the Fryderyk Chopin University of Music, Sinfonia Varsovia Orchestra, Ujazdowski Castle Centre for Contemporary Art and National Museum in Warsaw. Since 2015 VRC is a resident choir of National Film Archive – Audiovisual Institute where it is co-organizing educational workshops for music teachers.
In the choirs repertoire there is space for pieces of Renaissance and past composers that create both contrast and context for contemporary music. VRC has developed their own brand projects such as "Body. Adoration and passion" (for a capella choir), "Between the Lines" (for choir and piano), "Good Night" (for choir, percussion, Hammond keyboard and actress) or concert / performance "Wake Up!" (choir, flute, cello and percussion), all of them welcomed by the audience with enthusiasm and fantastic reviews. Apart from concerts, the choir has been a winner of many awards in choral competitions. Their music is available on CD "VRC po kolędzie" ("VRC Singing Christmas Carols") and "VRC na Dobranoc" ("VRC. Good Night") with original pieces inspired by lullabies.