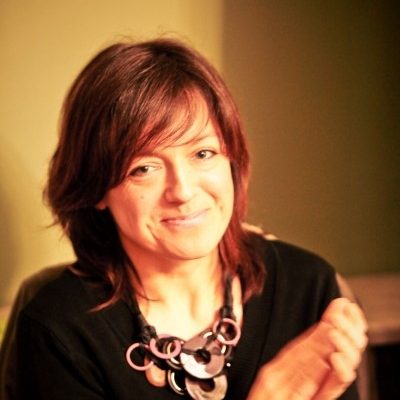 Katarzyna Bąkowska
Back to teaching staff
Katarzyna Bąkowska
Katarzyna Bąkowska (full professor) graduated with distinction from the Feliks Nowowiejski Academy of Music in Bydgoszcz, where she had been a student in Henryk Keszkowski's class. She presently holds the position of professor ordinarius at the Academy, teaching her own violin class. She also works at the Fryderyk Chopin State Secondary Music School in Warsaw as well as teaches masterclasses (e.g. in Radziejowice) and sits on violin competition juries.
Katarzyna honed her musical skills as a student of a post-degree program at the Indiana School of Music (Bloomington, USA) with Henryk Kowalski and Franco Gulli. In 2012 she also finished a three-year artistic training program run by the Department of Piano Chamber Music at the Fryderyk Chopin University of Music in Warsaw. She has also been awarded scholarships and grants by a number of institutions promoting talented artists; among them the Polish Ministry of Culture and Art, the French Government Culture Fund, the Kosciuszko Foundation, the Dorothy Richard Starling Foundation, the Warsaw Culture Foundation, the FAME Festival & School, and the Conservatoires of Lausanne and Nice.
In 2013, at the 1st International Competition for Music Teachers in Warsaw, Katarzyna won the 1st Prize in the string instrument category, the Grand Prix in the chamber music category as well as a special prize for the best rendition of a piece by a Polish composer (Duetto Lirico by A. Kurylewicz, with the pianist Ewa Skardowska). She was among the finalists of the Tadeusz Wroński Solo Violin Competition in 1995. She has performed at music festivals and played concerts during such events and at such venues as the Mozart Festival in Wroclaw, the Concert of the Year at the Porczyński Gallery, the Opole Philharmonic Hall, the Krakow Philharmonic Hall, the Royal Palace in Warsaw's Royal Baths Park, Musica Sacra in Sopot, the Summer Festival in Bloomington, or the Fame Festival in Lawrenceville. She has participated in masterclasses in violin music interpretation in Poland, France, Switzerland and the USA, working with, among others, Jan Stanienda, Erick Friedman, Gerard Poulet, Dong-Suk Kang, and Pierre Amoyal.
In her artistic activity Katarzyna focuses primarily on giving chamber music recitals, ranging from Baroque to contemporary repertoire. She particularly eagerly performs pieces by such Polish composers as Karol Szymanowski, Henryk Wieniawski or Ignacy Jan Paderewski (resulting in recording the Sonata in A Minor, for example). She has given concerts in Chicago (the North Shore Center for the Performing Arts) and in Bloomington, at the invitation of Henryk Kowalski, playing duets for violin and cello by Koday and Ravel, and pieces by Polish composers of the Baroque period: Adam Jarzębski, Mikołaj Zieleński and Piotr Żelechowski). Her versatility as a musician extends to early music, which she performs with such eminent artists as Urszula Bartkiewicz, Anna Sawicka, Dorota Zimna or Anton Birula.