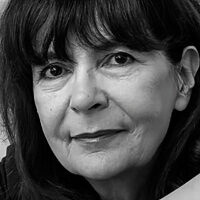 Katarzyna Popowa-Zydroń
Back to teaching staff
Katarzyna Popowa-Zydroń
Katarzyna (Ekaterina) Popowa-Zydroń (full professor) is a Polish pianist of Bulgarian origin. She was a student in Prof. Zbigniew Śliwiński's piano class at the Higher School of Music in Gdansk, from which she graduated with distinction in 1973. In the two years that followed she was a holder of the Austrian government scholarship and continued her music education under Alexander Jenner at the Hochschule fur Musik und Darstellende Kunst in Vienna. She also perfected her piano skills by participating in masterclasses with Suzanne Roche, Dieter Zechlin and Gyorgy Sebok. She is a winner of numerous competitions, among them the 4th National Festival for Young Musicians, or the 2nd National Piano Competition. She was among the semi-finalists in such prestigious competitions as the 1975 International Chopin Piano Competition in Warsaw, the 1975 Piano Competition in Terni (Italy) and the 1978 ARD Competition in Munich (Germany).
Katarzyna Popowa-Zydroń is a regular performer in Poland and abroad. Her repertoire includes compositions from the baroque to the present day, with particular emphasis on the works of Mozart, Beethoven (e.g. Piano Sonata No. 29, Op 106), Schubert, Schumann, Chopin, Debussy, Bartok and others. She is known for premiering Polish modern music. She has also performed as a chamber musician with renowned soloists and ensembles: Urszula Kryger, Piotr Kusiewicz, Florian Skulski, among others. She has appeared in piano duos, duos with violinists, flutists and cellists, as well as in piano trios and quartets.
This is what music critics have had to say: '(…) Popowa-Zydroń's interpretation of Chopin is contemporaneous in character, understated and free of exaggeration. The pianist knows perfectly how to express Chopin's lyricism, this peculiar ambience of personal tragedy (…)', '(…) an exceptional care for detail. The pianist has been able to create a musical world of its very own kind. Her playing has been deeply moving – sad, surprising and relaxing at the same time. Katarzyna Popowa-Zydroń is a romantic artist at heart. Her firm commitment to and total confidence in her music interpretation are what listeners find infectious as they become involved in the reality the pianist is constructing before them. Technical mastery, exceptional musicality, outstanding interpretative individuality (…)'.
Katarzyna Popowa-Zydroń is a professor at the Feliks Nowowiejski Academy of Music in Bydgoszcz, where she is also Head of the Piano Department. She gives guidance to talented students of secondary music schools in the region and frequently gives masterclasses, conducts seminars and courses for piano teachers at home and abroad. She has frequently been on juries, judging national and international competitions. In 2010 she was a member of the jury appointed for the International Chopin Piano Competition in Warsaw, and in 2015 she headed the jury. She is President of the I. J. Paderewski Music Society in Bydgoszcz, the organizer of the Paderewski International Piano Competition and the Paderewski Piano Academy, one-of-a-kind summer courses in piano playing with a symphonic orchestra.
Her pupils and students have won awards in numerous national and international competitions, are busy performing, and some of them are successful teachers, also abroad. Among her former pupils are Krzysztof Herdzin, Rafał Blechacz, Paweł Wakarecy, Katarzyna Borek, Radosław Kurek, Michio Nishihara Toro, Michał Szymanowski, and others.
For her artistic and pedagogical achievements, Katarzyna Popowa-Zydroń has received a number of awards, including those of national significance such as the Gloria Artis medal and the Officer's Cross of the Polonia Restituta Order.