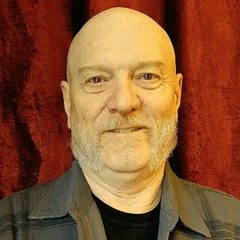 Krzysztof Wroniszewski
Back to teaching staff
Krzysztof Wroniszewski
Krzysztof Wroniszewski gratuated from the Academy of Music in Bydgoszcz, where he is now an associate professor. He also taught an oboe class in Warsaw Music Academy. He is the laureate of the Oboe Competition in Włoszakowice (honourable mention). In 1978 he took part in Jeunesses Musicales World Orchestra's concerts. Later, he was employed in many symphony orchestras, e.g. Karol Szymanowski Philharmonic in Cracow, Sudety Philharmonic, Ignacy JanPaderewski State Philharmonic Orchestra, Opera Nova, The Grand Theater in Łódź and Polish Radio Symphony Orchestra in Warsaw, as well as in chamber ensembles: Capella Bydgostiensis, Simfonia Varsovia and Wojciech Rajski's Polish Chamber Philharmonic Orchestra.
He is the leading Polish oboist performing around the country and abroad. He has given solo concerts, played chamber music and recitals with piano and harpsichord. As a soloist, he performed at many acclaimed music festivals – in Grenoble, Tivoli, Bergen, Istanbul, Andora, Barcelona, Rotterdam, Clondon Park, London and in European Music Festival in Cracow (1992), but also in Germany, France, Slovenia and Lithuania. In Poland, he performed numerous solo concerts with many philharmonic orchestras and chamber ensembles, visiting the important festivals, like Warsaw Autumn in Łańcut, Music in Old Cracow, Wratislavia Cantans, Warsaw Mozart Festival and Kurt Masur Festival in Brzeg.
He recorded scores for many Polish and foreign film productions, television series and advertisements. At the request of Radio Poland and in cooperation with Baroque Orchestra Concerto Avenna and Polish Radio Symphony Orchestra, he recorded oboe concertos and other chamber compositions, from trios and mixed quartests to wind octets. He appeared in the recordings of some renowned Polish vocalists, including A. Hioslki, Karczykowski, J. Rappe and P. Kusiewicz, playing the solo parts in oratorio and cantata, as well as baroque opera pieces.
His personal phonographic achievements include CD albums of oboe contertos and chamber music for oboe and piano, produced by "Polmusic" and Radio Poland. The recordings were nominated to Fryderyk Award, and their author is the long-time member of the Phonographic Academy Board. Together with pianist Rafał Lewandowski and Polish Chamber Philharmonic Orchestra, he conducted and recorded two piano concertos by W. A. Mozart – No. 20 KV 466 and No. 27 KV 595 – produced by "Concertino".
Apart from his concert career and teaching, he engages in horsekeeping, sailing, underwater hunting and fishing.
e-mail: Wroniszewskikrzysztof@onet.eu