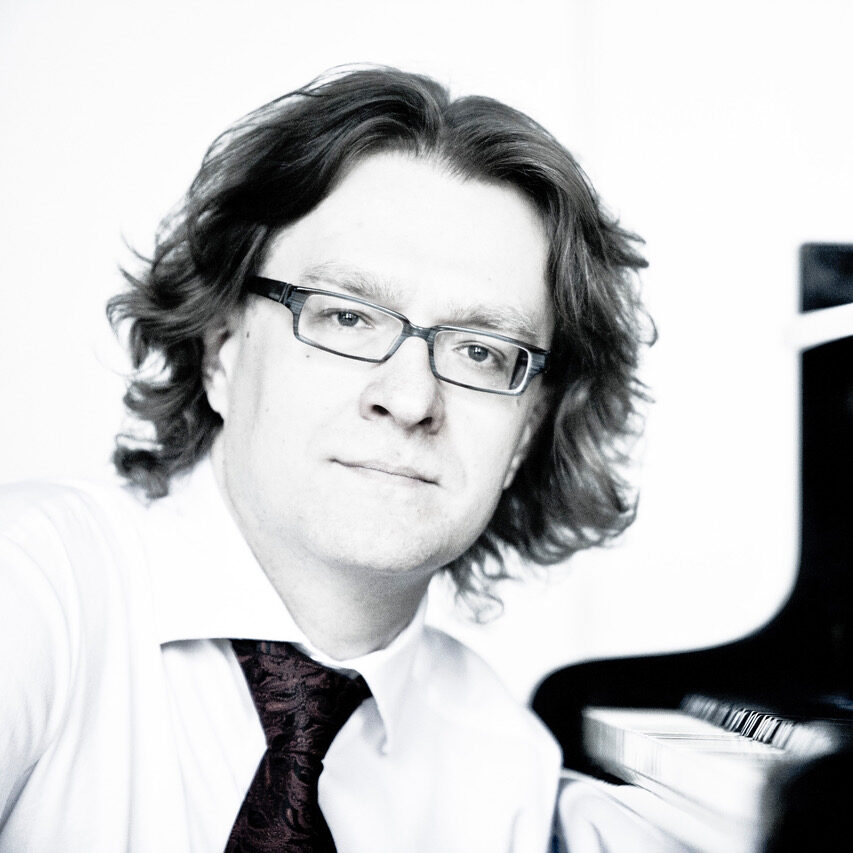 Marcin Sikorski
Back to teaching staff
Marcin Sikorski
Musician. Chamber music pianist. Born in 1971, Marcin Sikorski is recognized to be "the most outstanding Polish chamber pianist of his generation". His performances are highly acclaimed both by the audience and critics.
His has given concerts with Bartek Nizioł, Erin Keefe, Reiko Otani, Haik Kazazyan, Li Teng, Mei Diyang, Yan Tao, Alena Baeva, Veriko Tchumburidze, Jarosław Bręk, Katarzyna Polonek, Łukasz Błaszczyk, Krzysztof Polonek, Rafał Kwiatkowski, Jarosław Nadrzycki, Celina Kotz, Silesian String Quartet, AKADEMOS Quartet, Sinfonia Iuventus Orchester, Maestro Massimiliano Caldi, Maestro Tadeusz Wojciechowski. He has collaborated with violinist Soyoung Yoon, winner of Wieniawski Competition. They played together on many festivals in Europe. "In duet, they have created a universe that has totally preoccupied the minds of the audience" wrote critic after one of them.
Marcin Sikorski is member of Brahms Piano Quartet and piano duo with Małgorzata Sajna-Mataczyńska.
He has appeared on Chopin Festival in Duszniki-Zdrój, Schleswig-Holstein Musik Festival, International Conservatoire Week in Petersburg, Osorske Glazbene Večeri in Croatia, Grieg in Bergen, played in 18 countries and important music halls such as Carnegie Hall Stern Auditorium, Berliner Philharmonic Chamber Hall, NFM, NOSPR Chamber Hall, Royal Castle in Warsaw, Warsaw Philharmonic Chamber Hall.
Marcin Sikorski graduated from Karol Szymanowski Academy of Music (Katowice, Poland) as a student of Maria Szwajger-Kułakowska. In 2015, he received post-doctoral degree at the Academy of Music (Poznan). He is an Associate Professor in chamber music and a collaborative pianist at Academy of Music in Bydgoszcz and collaborates regularly with Central Conservatory in Beijing. He studied piano and chamber music in master classes conducted by Isaac Stern, Leon Fleisher, Bruno Canino, Emanuel Ax, Erica Frieser and the members of the LaSalle, Juilliard, Emerson and Guarneri Quartets.
In 2001, he took part in the Isaac Stern Chamber Music Workshop at Carnegie Hall in New York and played a concert there.
He is a winner of chamber music competitions in Paris and Gdańsk and was a laureate in Pörtschach, Vercelli and Kraków. As an accompanist he won awards at several international violin competitions including Szymanowski International Violin Competition, Tansman International Competition in Łódź, 2011 Wieniawski Competition in Poznań and Aram Khachaturian Violin Competition 2012 in Yerevan (Armenia). He was an official pianist of Joseph Joachim International Violin Competition Hannover, Britten Violin Competition in London, Wieniawski International Violin Competition in Poznan, Szymanowski Competition in Katowice and International Violin Competition in Toruń.
The CD from 2006 Wieniawski Competiton with 1st prize winner – Agata Szymczewska was awarded "FRYDERYK" Prize.
He recorded 5 CDs with chamber music of Schumann, Brahms, Franck, Richard Strauss, Ravel, Prokofiev, Schnittke, Shostakovich, Lutosławski and appear on another more than 20 other CDs. He made several TV and radio recordings.