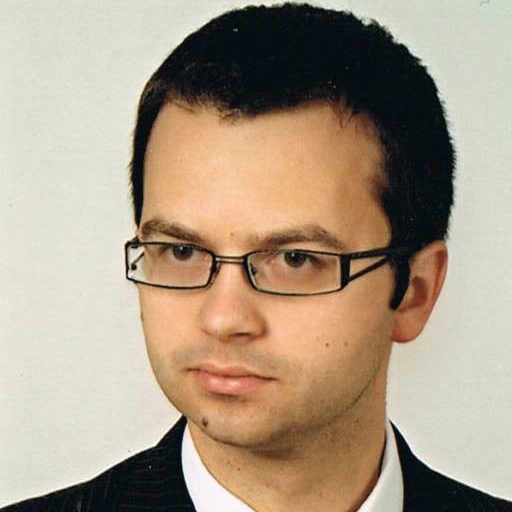 Marcin Simela
Back to teaching staff
Marcin Simela
Marcin Simela – a graduate in musicology (2007, diploma cum laude) and law (2010, diploma cum laude) at the Catholic University of Lublin. During his studies in musicology he realized the specialization in organ performance in the classes of dr Jarosław Wróblewski and dr Adam Załęski. He also completed second degree studies in the field of theory of music (2011, diploma cum lade) and organ (2011) in the class of Prof. dr hab. Piotr Grajter and dr hab. Radosław Marzec prof. AM at the Feliks Nowowiejski Academy of Music in Bydgoszcz. He took part in the International Festival of Young Organists in Sejny four times and he participated in organ master interpretation coursed lead by distinguished organists. He gave many concerts in various cities in Poland, including Bydgoszcz, where he took part in the XV Festival of Young Organists and Vocalists.
Marcin Simela was the winner of the International Organ Competition in Ružomberok (2004, Slovakia), he also received an award from Ružomberok's authorities. He was granted a scholarship from the Ministry of Science and Higher Education for his outstanding achievements (2006/07) and he was awarded a scholarship from the President of Bydgoszcz (2011).
He is an author of numerous entries in Catholic Encyclopedia and the article published in the joint publication. His research interests focus mainly on Polish organ music from 19th and 20th century and neoclassical trend in Polish music. In 2017 he earned a doctorate degree in Musical Arts, with specialization in theory of music, by presenting his dissertation entitled Feliks Nowowiejski's Organ Symphonies. Between datum and novum, written under the supervision of Prof. dr hab. Anna Nowak. Currently he is working as a tutor at the Faculty of Composition, Theory of Music and Sound Engineering at the Feliks Nowowiejski Academy of Music in Bydgoszcz and as a teacher of theoretical subjects in 1st and 2nd degree Music School of Tadeusz Szeligowski in Lublin.