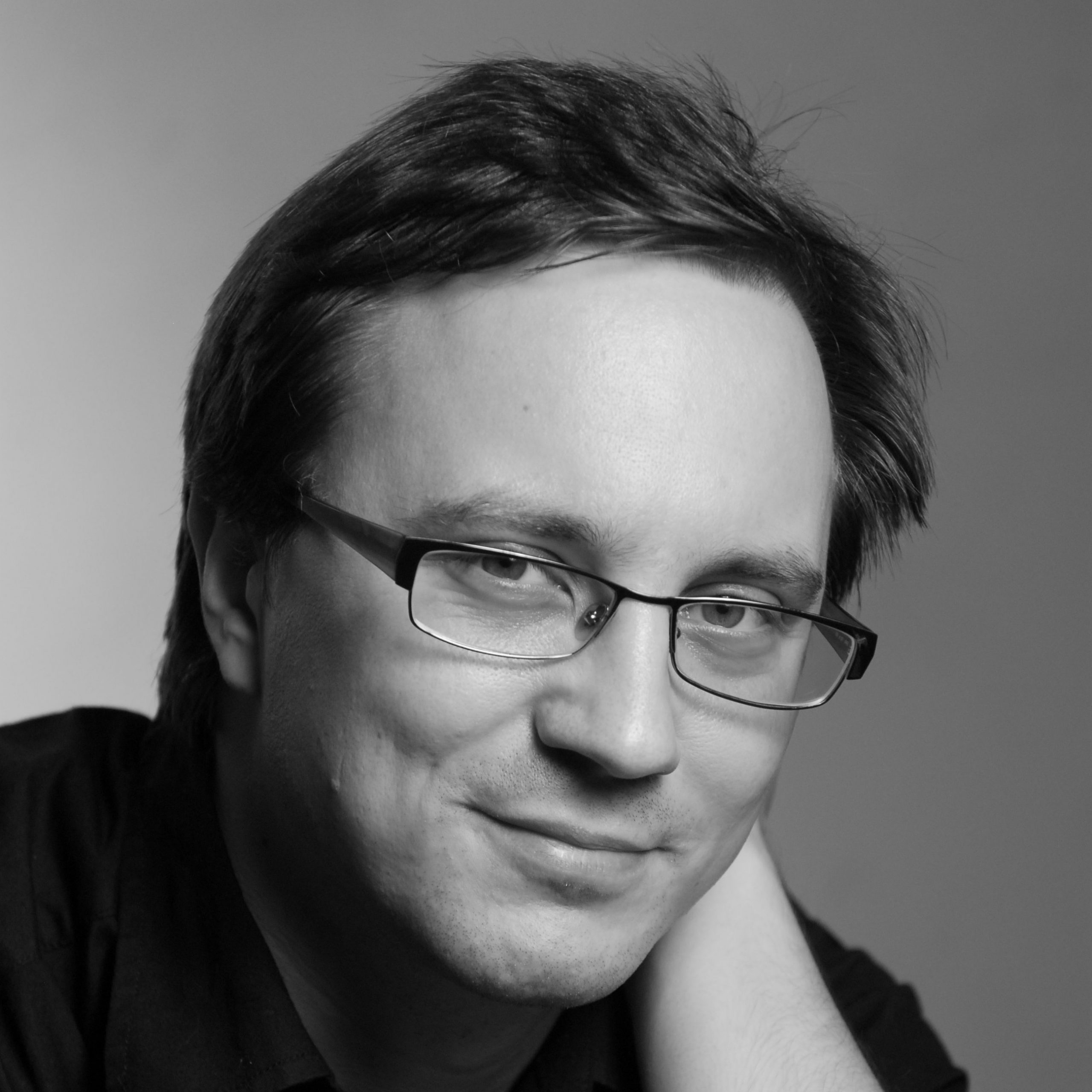 Michał Dworzyński
Back to teaching staff
Michał Dworzyński
Michał Dworzyński was born in 1978 in Bydgoszcz, Poland. In 2001, he graduated with honours from the Warsaw Academy of Music, where he studied with Antoni Wit. In 2006, he earned a diploma with honours from the Hochschule für Musik "Hanns Eisler" in Berlin, having completed his postgraduate studies there under the tutelage of Christian Ehwald. In March 2015 he received his Ph.D. degree in conducting from the Fryderyk Chopin University of Music in Warsaw (previously Warsaw Academy of Music).
His international career started off with winning the 2006 Donatella Flick Con-ducting Competition in London. Afterwards, he held the position of Assistant Con-ductor of the London Symphony Orchestra, collaborating with maestros such as Valery Gergiev and Sir Colin Davis. He has numerous awards to his credit, including the Second Prize at the International Prix Credit Suisse Conducting Competition in Grenchen, Switzerland (2002), the First Prize at the "Lovro von Matačić" Interna¬tional Conducting Competition in Zagreb (2003), and the First Prize at the Suwon International Conductors' Competition in South Korea (2005).
In the years 2000–2002, he was Assistant Conductor at the Polish National Radio Symphony Orchestra in Katowice. In 2008–2010, he held the post of Prin¬cipal Conductor of the Beethoven Academy Orchestra in Krakow.
Michał Dworzyński has appeared with the London Symphony Orchestra, London Philharmonic, BBC Scottish Orchestra Glasgow, BBC National Orchestra of Wales, Royal Liverpool Philharmonic, Wiener KammerOrchestrer, Royal Flemish Philhar-monic, Brussels Philharmonic, Orchestre National de Belgique, Tonhalle-Orchester Zürich, Rundfunk Symphonie Orchester Berlin, Berliner Sinfonie-Orchester, Brandenburgisches Staatsorchester Frankfurt, National Orchestra of Ireland, RTVE Symphony Madrid, Swedish Radio Symphony Orchestra, Kiev Chamber Orchestra, RTÉ National Symphony Orchestra (Dublin), Iceland Symphony, Israel Philharmonic, Netherlands Radio Philharmonic, Orchestre National des Pays de la Loire, Strasbourg Philharmonic, Tokyo Symphony, Tokyo Philharmonic, NHK Symphony Orchestra in Tokyo, Japan Century Symphony Orchestra, Hermitage Orchestra St. Petersburg, Johannesburg Symphony Orchestra, Bornemouth Sym-phony Orchestra, Porto Symphony Orchestra, Auckland Philharmonic, Tasmanian Symphony Orchestra, Sendai Philharmonic Orchestra, Janáček Philharmonic Orchestra, Adelaide Symphony Orchestra, West Australian Symphony Orchestra, Sinfonia Varsovia, Polish Radio Symphony Orchestra.
He has also performed with the majority of the Polish philharmonic orchestras, as well as at the Krakow and Warsaw Operas in Poland, Opera de Lyon, and the Stock¬holm Royal Opera. In February 2010, he gave the UK premiere of Roman Macie¬jewski's Requiem in Westminster Cathedral. He has frequently taken the music of Witold Lutosławski to the UK festivals in Cheltenham, Belfast, and St Magnus, and has also made his debuts with the Israel Philharmonic and the Netherlands Radio Philharmonic (2010) with Mikołaj Górecki's Symphony No. 3. Accompanied by the Netherlands Radio Philharmonic, he also brought Szymanowski's Stabat Mater to an international audience at the Amsterdam Concertgebouw.
He has received numerous awards for his advocacy of Polish music. In 2007, he was awarded the SPAM (Association of Polish Artists-Musicians) order of merit for "his services to Polish music". He has performed with the Warsaw Philharmonic Symphony Orchestra on a regular basis, and toured Japan with the ensemble in February 2012. In September 2012, he also led the orchestra during three concerts held in Italy and Switzerland.
Dworzyński has made numerous recordings for the Polish Television and Radio, as well as the BBC Radio. In 2009, he recorded his first album teaming up with pia-nist Hammish Milne and the BBC Scottish Symphony to present Hermann Goetz and Józef Wieniawski's piano concertos. In 2013, together with the violinist, Eugene Ugorski and BBC Scottish Symphony, he recorded both violin concerti by Emil Młynarski and violin miniatures by Aleksander Zarzycki. Both albums were released by Hyperion Records label.
In the seasons of 2013–2016, he was Principal Visiting Conductor of the Japa¬nese Yamagata Symphony Orchestra and between 2013 and 2015 he held the post of Artistic Director of the Karol Szymanowski Philharmonic in Krakow.