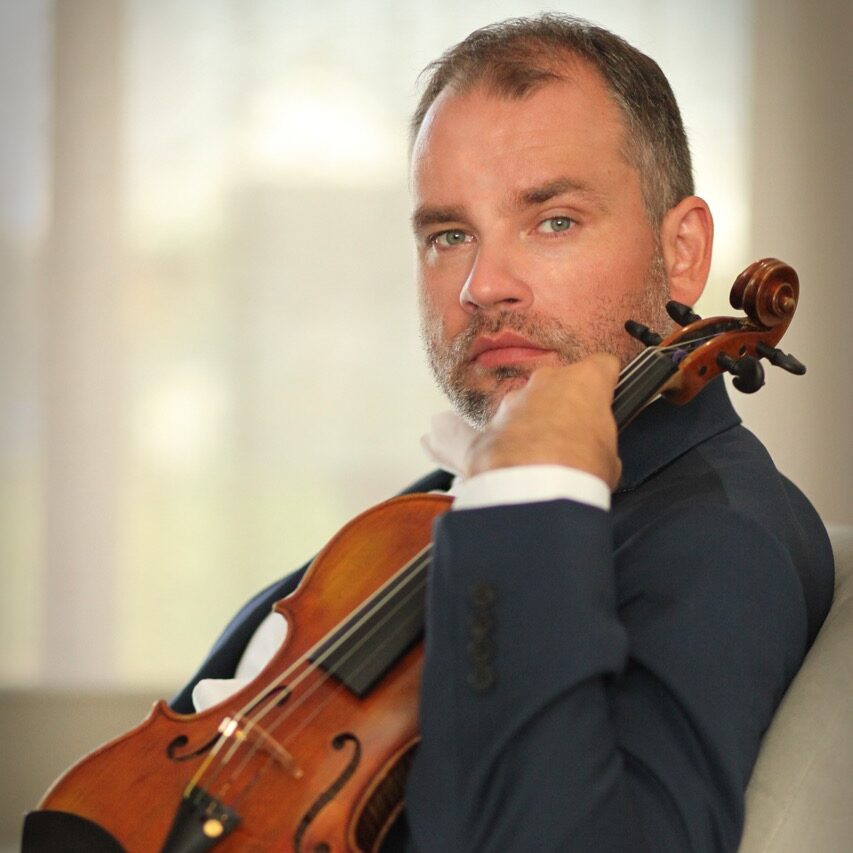 Michał Szałach
Back to teaching staff
Michał Szałach
Michał Szałach graduated from the Feliks Nowowiejski Academy of Music in Bydgoszcz in the class of Paweł Radziński.  He perfected his music skills with Konstanty Andrzej Kulka, Vadim Brodski, Sergey Kravchenko and Victor Pikayzen. 
As a solist he is a laurete of many polish national violin competitions ( e.g. All-Polish Bach Competition in Zielona Gora, Serwaczyński National violin Competition in Lublin ).
In 2012 he completed his post-degree chamber music intern programme, with Prof. Maja Nosowska and Prof. Jan Stanienda at the Fryderyk Chopin University of Music in Warsaw . 
In 2015 he completed his doctoral studies with the degree of Doctor of Musical Arts, and started working at the Feliks Nowowiejski Academy of Music in Bydgoszcz as Assistant Professor.
As a member of BMF Piano Trio he is a winner of the 1st prize at St Martin's Chamber Music Competition in London (2011) and also first prize in 19th International Chamber Music Competition held in Thessaloniki, Greece (2010). He also participated in the ARD Music Competition in Munich (2013, Germany).
In 2011 he received Dartington International Summer School Financial Assistance Award for Master Class with Stephen Kovacevich and "Young Poland" Scolarship Programme of the Minister of Culture and National Heritage.
He has been working as a solist with the National Warsaw Philharmonic Orchestra, the Toruń Symphony Orchestra, Pro Arte Orchestra.
Since 2009 he has been member of the Warsaw Philharmonic Orchestra. 
He has given recitals in Germany, Finland, Czech Republic, United Kingdom, Netherlands, Serbia and Greece.
He has recorded for Polish Radio and also for most prestigous polish record company CD ACCORD.