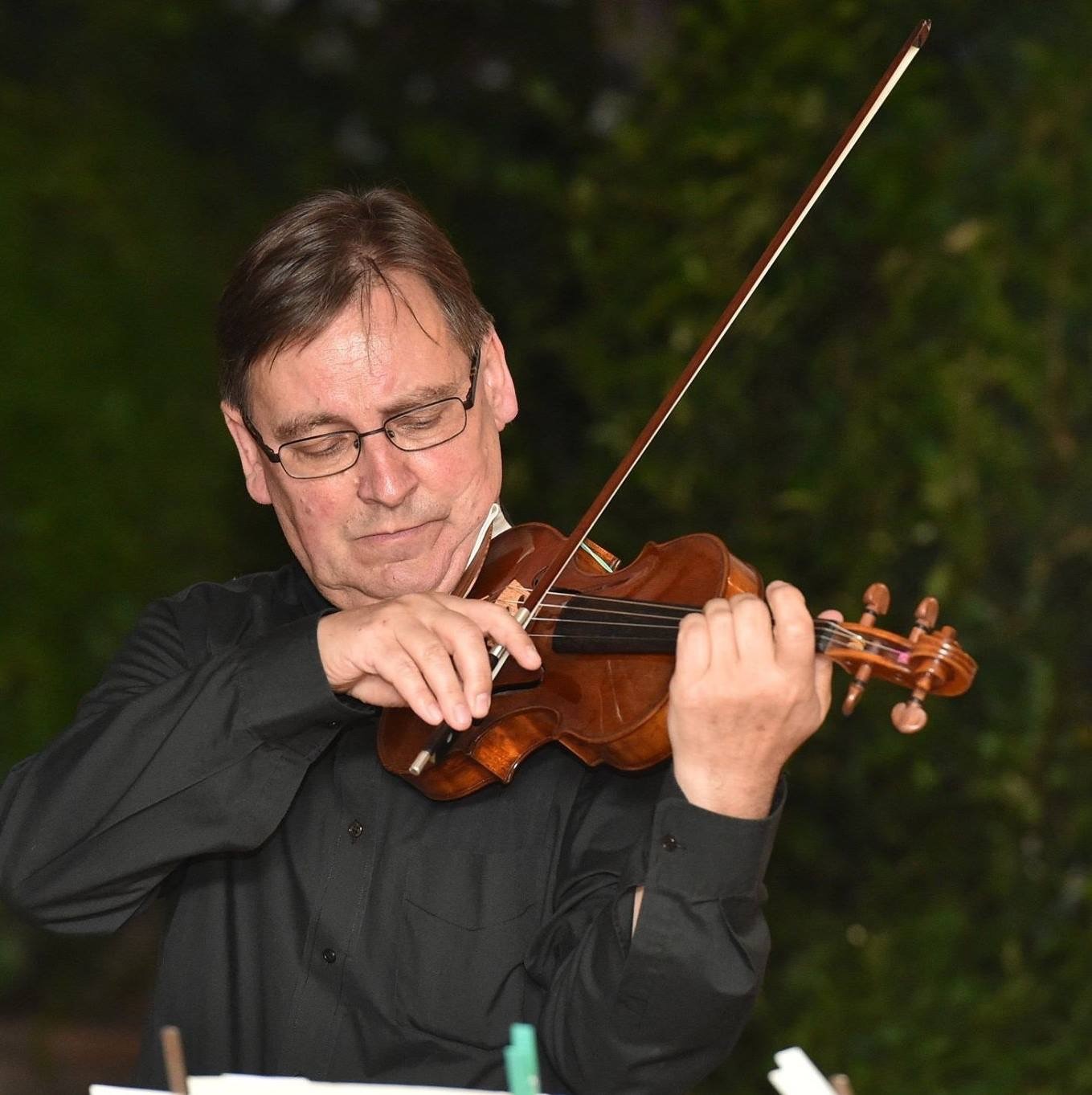 Paweł Radziński
Back to teaching staff
Paweł Radziński
Paweł Radziński was born in Gniezno. He started learning to play the violin when he was seven, getting first lessons from his father. After finishing primary school, he continued education at the M. Karłowicz High School of Music in Poznań. After high school graduation, he started studies at the Moscow Tchaikovsky Conservatory as a grant holder of the Minister of Culture and Art, at the Prof. D. Oistrakh Chair, in the class of the outstanding virtuoso V. Pikaizen. He graduated with honors. After college, he was polishing his skills attending courses at such violin masters as H. von Hausegger, R. Ricci, and H. Szeryng. Since that time, he has been involved in a prolific concert activity, in the country and abroad. He was giving concerts in Canada, Yugoslavia, Germany, Switzerland, Italy, France, Belgium, Sweden, Finland, Norway, Denmark, and the former Soviet Republics. He has done numerous recordings for radio and television. Paweł Radziński has participated in many music competitions and festivals, in the country (Lublin, Wrocław) and abroad (Montreal, Belgrade, Paris), winning awards and commendations. In 1979, he started working at the Academy of Music in Bydgoszcz. In 1998, the President of the Republic of Poland granted him the title of professor of musical arts. Today, as full professor, he runs the Department of Chamber Music at the Academy of Music in Bydgoszcz.
In 1991, he started teaching the violin at the Swedish Conservatory in Jakobstad. He was also giving lectures at the Faculty of Music in the University of Vaasa (Finland). Starting from 2009, Paweł Radziński has been teaching at the Talent Class of the Artur Rubinstein State Complex of Music Schools in Bydgoszcz. He has educated many winners of national and foreign competitions as well as over 70 diploma holders. In 1989, he established the "Academia" Chamber Orchestra, with which he was touring abroad (Germany, Spain, and Italy). Later, the orchestra transitioned into the international ensemble "Academia Baltica," comprising music students from European countries (such as Finland, Sweden, Norway, Estonia, Lithuania, Bulgaria, Germany, Belgium, and Poland). The orchestra has given concerts in many countries of Europe (its current name is Accademia dell' Arco). He has cooperated as a guest performer with the orchestra "Sinfonietta de Paris," participating in its regular concert tours across France. Paweł Radziński promotes contemporary music with great passion. Some of the most spectacular achievements of the artist include world premieres and recordings of music pieces by H. Kerrko "Sacral View" (Oulu 1999) and P. Challin's Violin Concert (Paris 2000). He has been conducting regular master's classes in many countries (such as Austria, Finland, Sweden, Norway, Germany, Lithuania, Switzerland, Italy, France, and Israel). In Poland, he has been invited to conduct master's classes in Żagań, Bałoszyce and Łańcut. He has cooperated with such famous violin virtuosos like V. Pikaizen, P. Vernikov and I. Gitlis.
He has participated as a juror in a myriad of violin competitions, in Poland and abroad. He was invited twice by the Johannes Brahms Society, where in the museum dedicated to the composer in Baden-Baden he performed a comparative analysis regarding violin performance traditions in J. Brahms' work. In 2004, inspired by Paolo del Bianco of Florence and with the support of the Academy of Music in Bydgoszcz, he started research on the violin works of P. Nardini and his influence on development of the Italian violin school. In 2002, he initiated the foundation and took over the artistic management of the summer festival "Music in the Moonlight" in a palace and park estate of Lubostroń.
He is a laureate of the L. Kronenberg Foundation (1999). In the same year, he was awarded with the Medal of the Commission of National Education. Paweł Radziński was honored by the President of the Republic of Poland with the Silver and Gold Cross of Meritum and "Gloria Artis" (2014) .