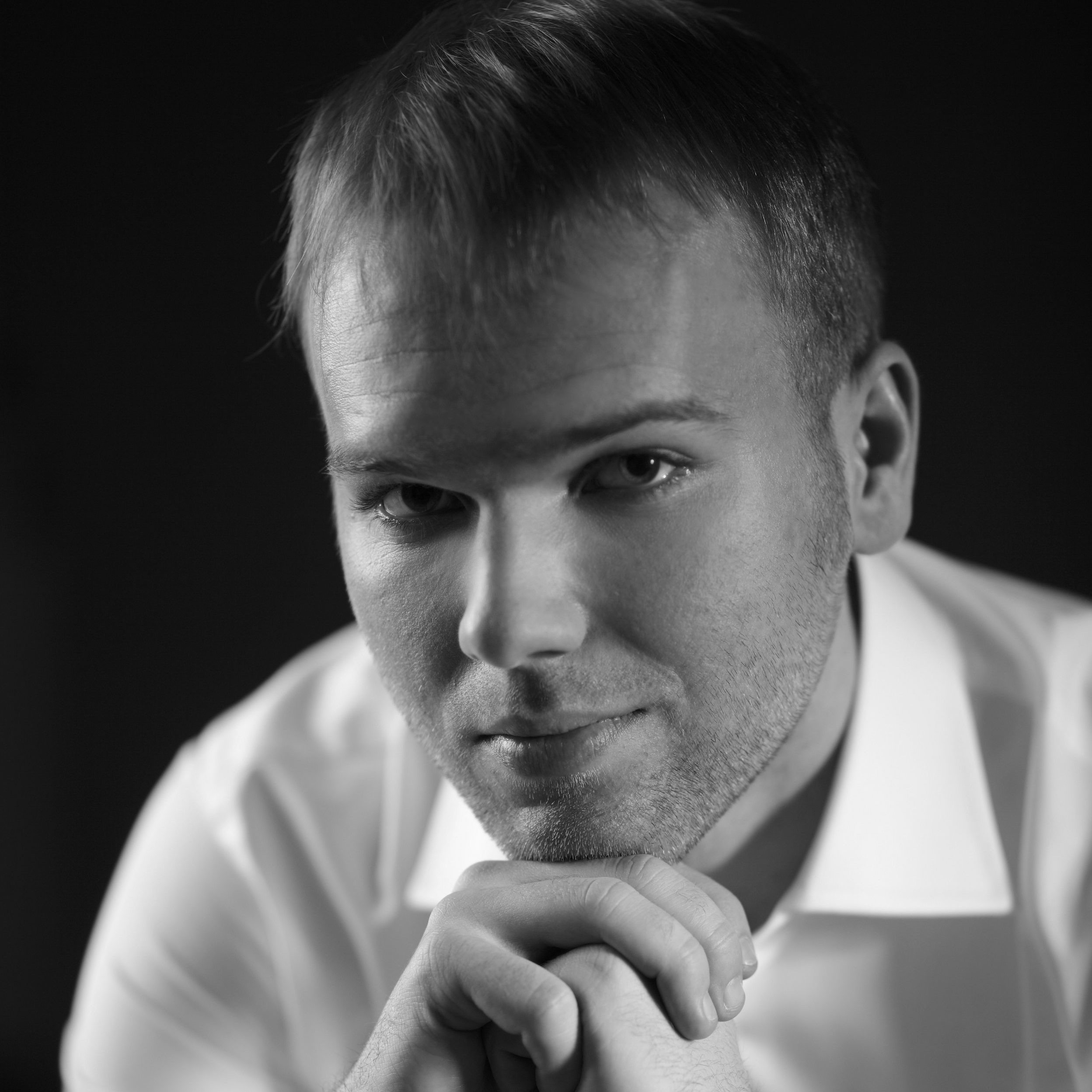 Paweł Wakarecy
Back to teaching staff
Paweł Wakarecy
An honours graduate in piano from the class of Katarzyna Popowa-Zydroń at the Feliks Nowowiejski Academy of Music in Bydgoszcz, he had previously attended the Karol Szymanowski School of Music in Toruń, spending nine years in the piano class of Ewa Skarżewska.
He won prizes and distinctions in numerous Polish and international piano competitions for children and youngsters.
He won special prizes in the International Ignacy Jan Paderewski Piano Competition in Bydgoszcz (2007) and was a finalist in the International Fryderyk Chopin Competition in Darmstadt (2009).
In 2010, he received a distinction and the special prize for the best Polish participant in the 16th International Fryderyk Chopin Piano Competition in Warsaw.
He has performed widely in Poland, including at the Chopin Festival in Duszniki Zdrój (twice), the 'Chopin and his Europe' festival in Warsaw and the Polish Piano Festival in Słupsk, as well as abroad – in Germany, Sweden, Russia, Bulgaria, France, Switzerland, the UK, Belgium, Norway, Italy, China, Japan and Chile.
In 2012, he toured Ukraine with the 'Amadeus' Chamber Orchestra of Polish Radio and also gave a recital in Moscow.
In 2013, he made his debut at the Konzerthaus in Vienna and also gave recitals at the Charterhouse in Valldemossa, Majorca, at the Bibliothèque polonaise in Paris and in Nohant.
In 2015, he took part in the first performance of Agnieszka Duczmal's arrangement for chamber orchestra and piano of Edward Elgar's Piano Quintet.
He has played in many prestigious concert halls, including the Cadogan Hall and Westminster Cathedral Hall in London, Salle Cortot in Paris, Oji Hall in Tokyo and grand hall of Kiev Conservatory.
He performs regularly as a soloist with the Toruń Symphony Orchestra and has also worked with the Warsaw Philharmonic Orchestra, Sinfonia Varsovia, Polish Radio Orchestra, Polish National Radio Symphony Orchestra (NOSPR) in Katowice and Elbląg Chamber Orchestra, the philharmonic orchestras of Warmia-Masuria, Łódź, Pomerania, Rzeszów, Lublin, Szczecin and Kielce, Sinfonia Baltica, the Iuventus Symphony Orchestra, the Russian Chamber Orchestra of St Petersburg, the Lithuanian Chamber Orchestra and Multikamerata.
He has performed under the baton of such conductors as Antoni Wit, Agnieszka Duczmal, Jerzy Maksymiuk, Marek Moś, Zygmunt Rychert, Jerzy Salwarowski, Łukasz Borowicz, Tadeusz Wojciechowski, Wojciech Rodek, Piotr Sułkowski, Bohdan Jarmołowicz and Daniel Smith.
He is also an active chamber musician. With his wife, Aleksandra Soboń-Wakarecy, he performs as the Wakarecy Piano Duo, including at Polish Radio, and they have also won prizes in the Białystok International Piano Duo Competition (2015) and the International Roma Piano Competition (2015). He also works with the cellist Marcin Zdunik and has performed with Jakub Jakowicz (violin) and Łukasz Długosz (flute).
He has two CDs to his name: the first (2010), released by the Fryderyk Chopin Institute, features recordings made during the Chopin Competition; the second, on CD Accord (2013), is a solo recital of works by Chopin, Paderewski and Zarębski.
Paweł Wakarecy is currently an assistant on the Piano Faculty of the Feliks Nowowiejski Academy of Music in Bydgoszcz.