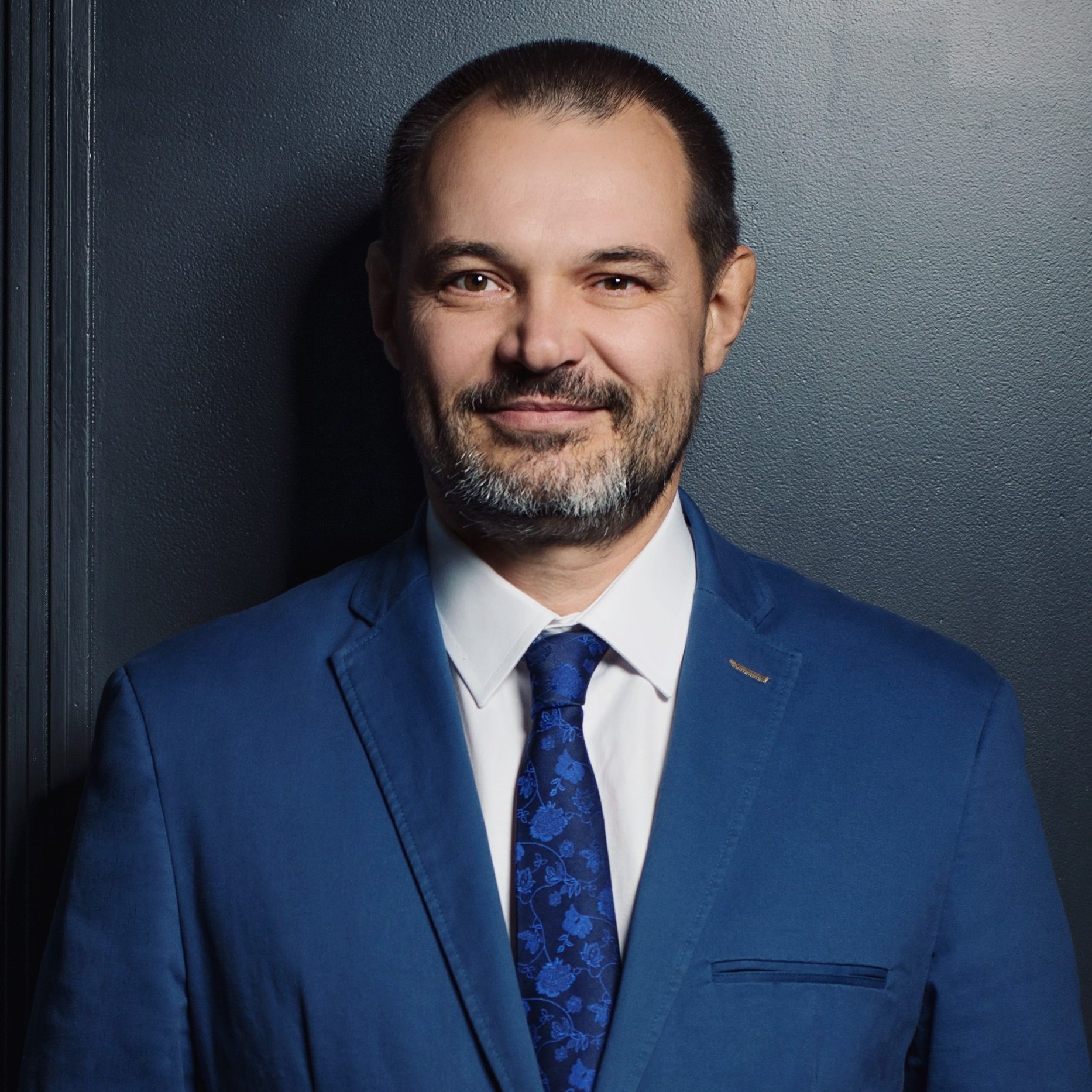 Piotr Olszewski
Back to teaching staff
Piotr Olszewski
Piotr Olszewski is a guitarist, a graduate of the Department of Jazz and Entertainment Music at the Karol Szymanowski Academy of Music in Katowice, which he graduated with honors in 1993. He has won numerous awards at competitions, including first prize at the prestigious Marek Bliziński GUITAR CITY (Warsaw, 1996).
Piotr Olszewski has recorded over a dozen albums, both jazz (including his own trio Jazz Invitation, with drummer Jacek Pelc – Electric Trio, Unia and Gudrumba, as well as solo recordings and with a quartet for the 3rd Channel of Polish Radio), and popular music – with vocalists: Mariusz Lubomski, Tomasz Kamiński and Justyna Bacz. He is also involved as a big band guitarist (Eljazz Big-Band, Visegrád Jazz Orchestra). In 2009 he released his own album Olszewski BACH Trio, which is an adaptation of music by J.S. Bach for a jazz trio. Currently, he collaborates with pianist Bartosz Hadała and creates, with his sons: bassist – Antoni and drummer – Maksymilian, a project called Olszewscy.
He is a doctor of musical arts. Since 2004 he is a lecturer of jazz guitar at Feliks Nowowiejski Academy of Music in Bydgoszcz.