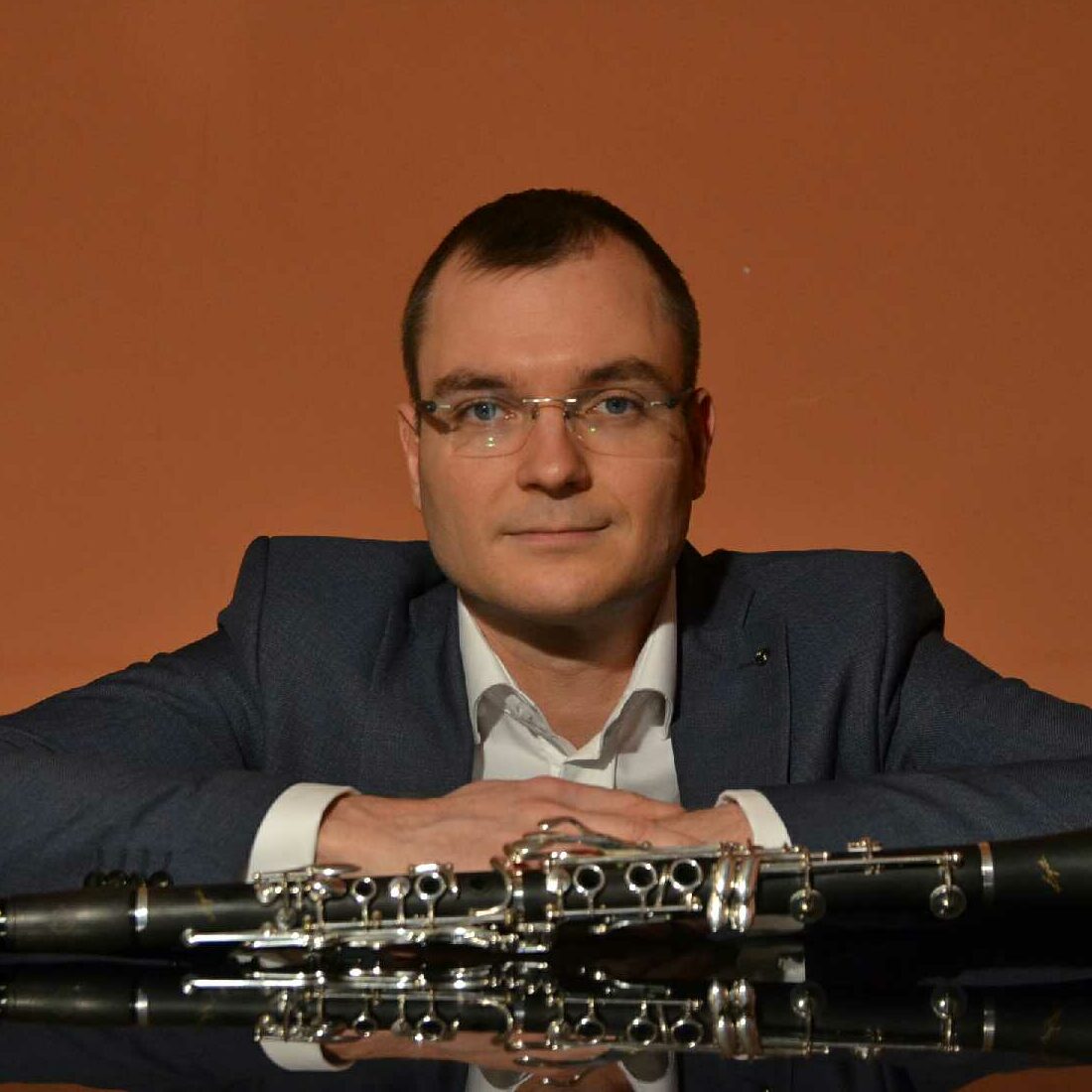 Przemysław Buczek
Back to teaching staff
Przemysław Buczek
He began learning to play the clarinet at the Państwowe Zespół Szkół Muzycznych im. Artur Rubinstein in Bydgoszcz in the class of Andrzej Dudziński, with whom he continued his education at the Academy of Music im. Feliks Nowowiejski in Bydgoszcz, obtaining a diploma with honors in 2008.
During his studies, he participated in many festivals and competitions, winning top places and awards, including the XIII Academic Clarinet Competition in Włoszakowice, the 1st International Woodwind Competition Michał Spisak in Dąbrowa Górnicza or the 3rd West Pomeranian Clarinet Festival in Szczecin. For significant artistic achievements, he received a scholarship from the Marshal of the Kujawsko-Pomorskie Voivodeship and the highest scholarship. During his studies, he improved his playing skills by taking part in many master classes under the supervision of artists such as prof. Michel Lethiec, Paul Meyer, Florent Heau, prof. Andrzej Janicki, prof. Andrzej Godek, prof. Mirosław Pokrzywiński, prof. Zdzisław Nowak, dr hab. Roman Widaszek, dr hab. Arkadiusz Adamski, dr hab. Jan Jakub Bokun, Piotr Szymyślik and Aleksander Romański.
Currently, he is the first soloist and soloist in E-flat clarinet and the leader of the clarinet group of the Symphony Orchestra of the Pomeranian Philharmonic in Bydgoszcz. He has collaborated with many Polish orchestras led by the most outstanding conductors, including Juozas Domarkas, Kazimierz Kord, Antoni Wit, Gabriel Chmura, Jan Krenz, Wojciech Michniewski, Tadeusz Strugała, Jerzy Maksymiuk, José Maria Florêncio, Eugene Tzigane, Raoul Grüneis and Tadeusz Wojciechowski.
As a soloist, he performed with the Symphony Orchestra of the Pomeranian Philharmonic in Bydgoszcz and Capella Bydgostiensis, as well as at numerous recitals and concerts. As a chamber musician, he collaborates with many different ensembles and his interest in this music genre has resulted in his doctoral dissertation on selected works for trio: clarinet, cello and piano, thanks to which in 2016 he obtained a Doctorate of Musical Arts. As a soloist, he also took part in premieres of symphonic and chamber works as well as recordings made by the record company DUX.
Since 2012, he has been conducting the clarinet class at the PZSM in Bydgoszcz, and since 2017, as a lecturer, he conducts classes of clarinet, chamber music and orchestral studies at the Academy of Music in Bydgoszcz. He sits on the jury of various music competitions and auditions organized, among others by the Center for Artistic Education.