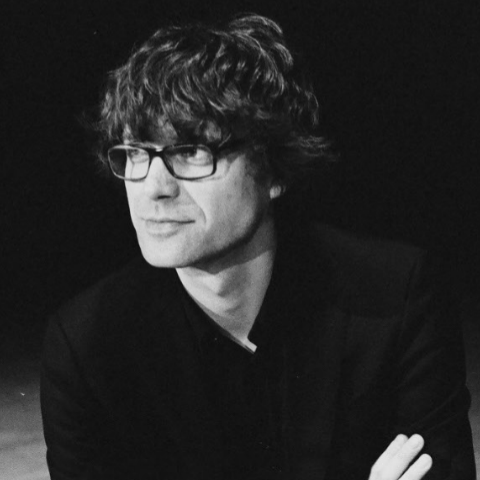 Radosław Kurek
Back to teaching staff
Radosław Kurek
"His exceptional musical sensitivity and piano skills combined with his ability to follow the composer's vision make him an outstanding artist. His artistic flair and passion for music generate unforgettable performances full of drama and intensity."
Katarzyna Popowa – Zydroń –The Academy of Music in Bydgoszcz.
Since winning The Bridget Doolan Prize for the best performance of W. A. Mozart's work at The International Piano Competition in Dublin and the top award at The Johannes Brahms International Competition in Pörtschach (with the cellist Georgiy Lomakov), Radosław Kurek is working intensively to increase his repertoire. He continuously improves his chamber music skills and presents his sensibility to the audience by performing well-thought-out piano recitals with repertoire ranging from classical period to contemporary music of the present day.
His strength as an artist lies in the extraordinary flexibility in cooperation with other musicians, he is highly valued as a partner in chamber music. The result of the meetings with various artists has been recorded with leading music producers such as GENUIN Classics, Bayerischer Rundfunk, ANAGRAM, DUX, Soliton and BeArTon.
As both soloist and chamber musician Radoslaw Kurek has taken part in various music festivals in Europe, America, Asia and Africa. He performed as a soloist with Wroclaw Philharmonic, Pomeranian Philharmonic, Baltic Philharmonic orchestras, Sinfonietta Cracovia and Capella Bydgostiensis appearing in numerous concert halls including Cracow Philharmonic Hall, Baltic Philharmonic Hall, Pomeranian Philharmonic Hall, Łódź Philharmonic Hall, The Witold Lutoslawski Concert Studio in Warsaw, Augustianum Auditorium in Roma, Festsaal in Vienna and Auditorium al Duomo in Florence. Radosław Kurek has performed with many numerous conductors as Jacek Kaspszyk, Jose Maria Florencio, Michał Nesterowicz and Jakub Chrenowicz. He also partnered renowned artists as Konstanty Andrzej Kulka, Roman Jabłoński, Jadwiga Kotnowska; he cooperated with Robert Kabara, Wiesław Kwaśny and becoming widely known composer-performer Agata Zubel.
Among his other achievements are several awards in competitions in Indianapolis, Geneve, Munich, Terni, Shumen, Narva, Florence, Warsaw, Łódź, Wrocław, Gdańsk and Katowice.
Radosław Kurek mastered his piano and chamber music skills, learning from the leading artists such as Pavel Vernikov, Niklas Schmidt, Sebastian Hamman, Viera Nossina, John O 'Conor, Ewa Pobłocka, Maja Nosowska and Szabolcs Esztenyi.
Radosław Kurek graduated with honours from the Stanisław Moniuszko Academy of Music in Gdańsk, where he studied towards his MA degree in piano under the supervision of Prof. Katarzyna Popowa-Zydroń. Following his graduation in 2008, he worked as a teaching assistant at the Academy of Music in Gdańsk. Since 2009, he has been a teaching assistant at the Academy of Music in Bydgoszcz, where in 2014 he was awarded his doctoral degree.