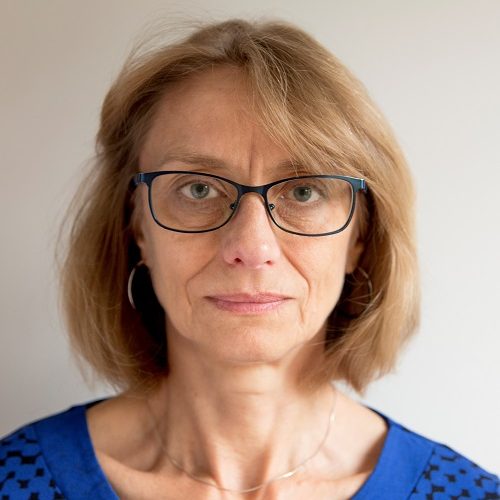 Tomira Rogala
Back to teaching staff
Tomira Rogala
Tomira Rogala. Born in Olsztyn. Graduated from Sound Engineering Department in Fryderyk Chopin Academy of Music in Warszawa (now Fryderyk Chopin University of Music), under professor Halina Jastrzębska, specializing in music recording.
After studies, she did an internship in music recording in a german fonographic company Musikproduktion Dabringhaus und Grimm (MDG) (Detmold), as well as in Westdeutsche Rundfunk in Cologne (Germany)
Between 1986–1991 she worked in Polskie Nagrania as a recordings quality controller.
Since 1980 she has been working in The Chair of Music Acoustics at the Sound Engineering Department at the Fryderyk Chopin University of Music in Warszawa, initially as a technician, later as an assistant – intern, scientific-didactic assistant, specialist and as assistant professor.
From 1997 to 2005 she worked with the University's IT Department. In 2009, she received a Ph.D. with her piece on "Pitch strength of music instruments' sounds".
Tomira Rogala's science interests contain music recording, music acoustics and psychoacoustics, including assessment of the quality of music instruments' sound, basics of perception of music sounds, especially the relation between physical and perceptual features of sound concerning pitch and timbre of sound, skills and capabilities of hearing, required in music sounds assessment. Her publications are ranging in these topics. Since the beginning of her work in FCUM she has worked as a Timbre Solfege teacher. Since 2007 Tomira Rogala has also been teaching this subject at the Department of Sound Engineering at the Feliks Nowowiejski Academy of Music in Bydgoszcz.